Here is an illustration of leaf and acorn designs for a booklet. Included on the page is a variety of designs of red oak leaves and acorns. A cute squirrel is illustrated in the bottom center of the page. The illustration at the top was created to be used for the cover decoration; the smaller pictures were created to be used on inside pages of a booklet.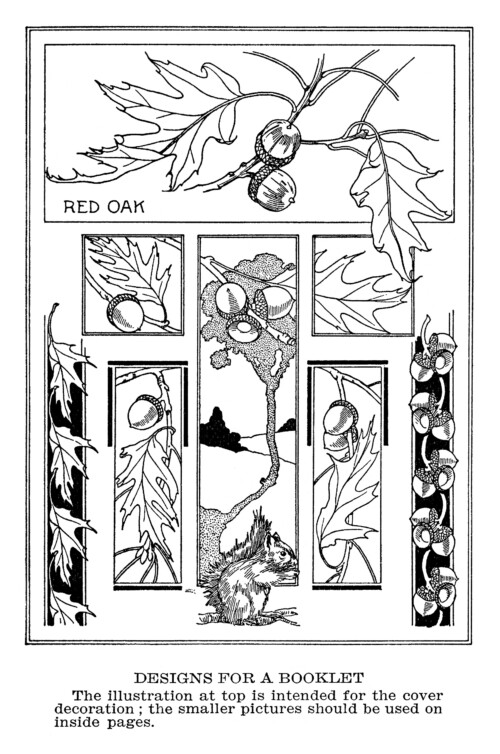 I scanned the original leaf and acorn illustration from an encyclopedia in my collection that was published in the United States in 1922.

Please note: I will be taking some time off from posting new content to my blog.
New in my Etsy shop this week is set of vintage arithmetic background tags. The printable digital collage sheet plus individual png files are included in the listing.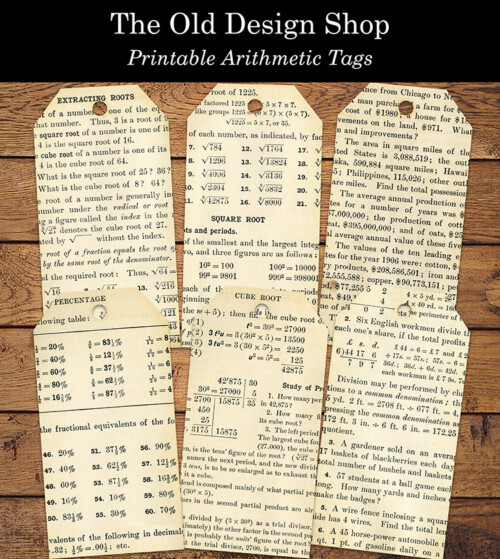 Preview image is linked to my shop.