The three vintage locomotive book pages below feature a partial but detailed description of locomotives (powered rail vehicles for pulling trains) in the early 1900s. An illustration is included on each of the pages.

The first page includes an illustration of a large locomotive with a man, small in comparison, standing beside it. Below the illustration is the description of a modern locomotive (modern in 1922). The description reads, "The illustration is that of a locomotive over seventy-five feet long, which weights 212 ½ tons. A man six feet tall and wearing a silk hat can stand erect in the smaller end of the boiler. A barrel could be placed within one of the cylinders. Fewer than ninety years of development lie between the above monster and the "Rocket" of 1829."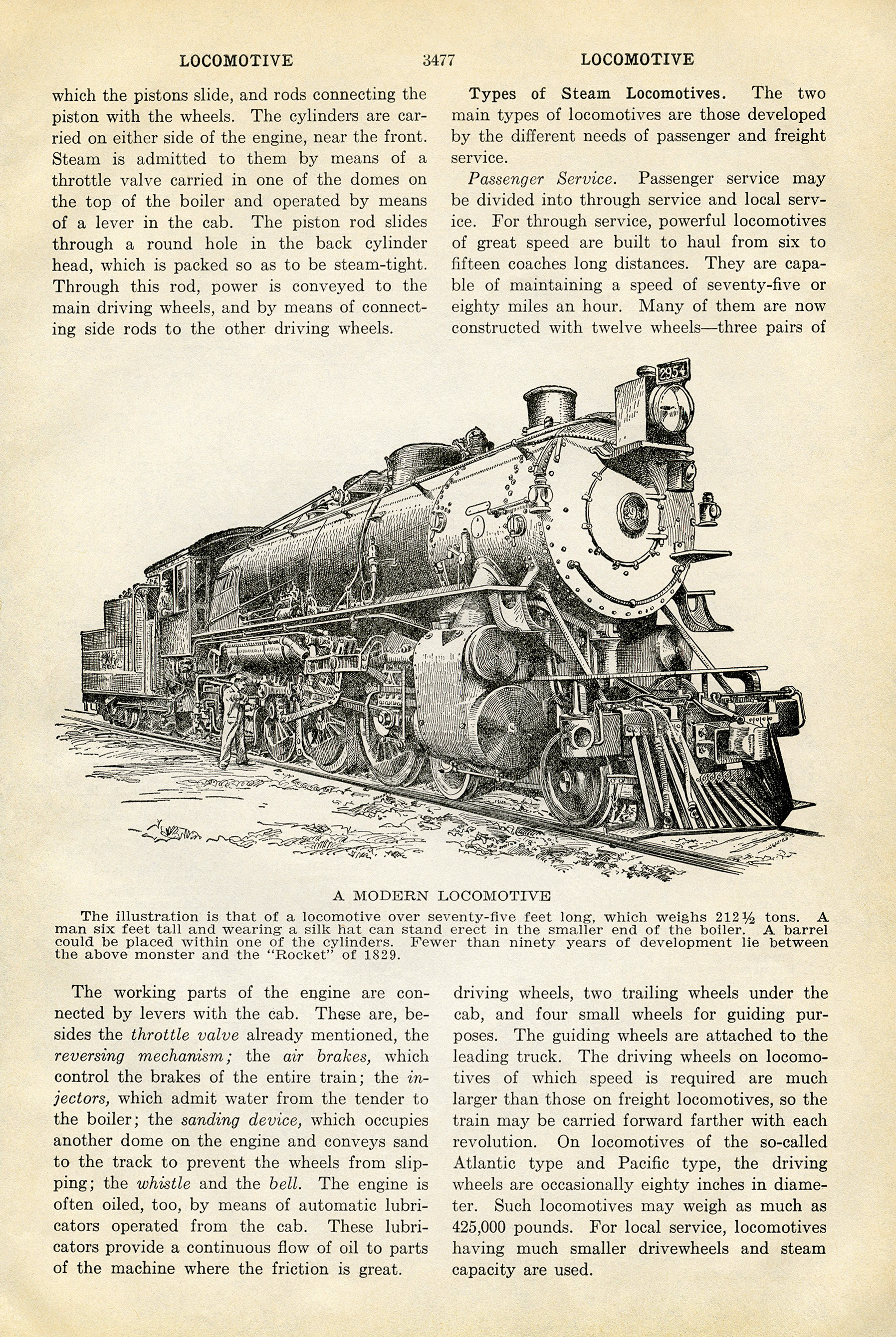 You can read an interesting article and see an illustration of the Rocket, which was chosen as the best design to power the railway in 1829, on Wikipedia here.
The second page below includes two side-view sketches of the locomotive with numbers attached to the various parts. A list of the names of the corresponding numbered parts of the locomotive is included below the sketches.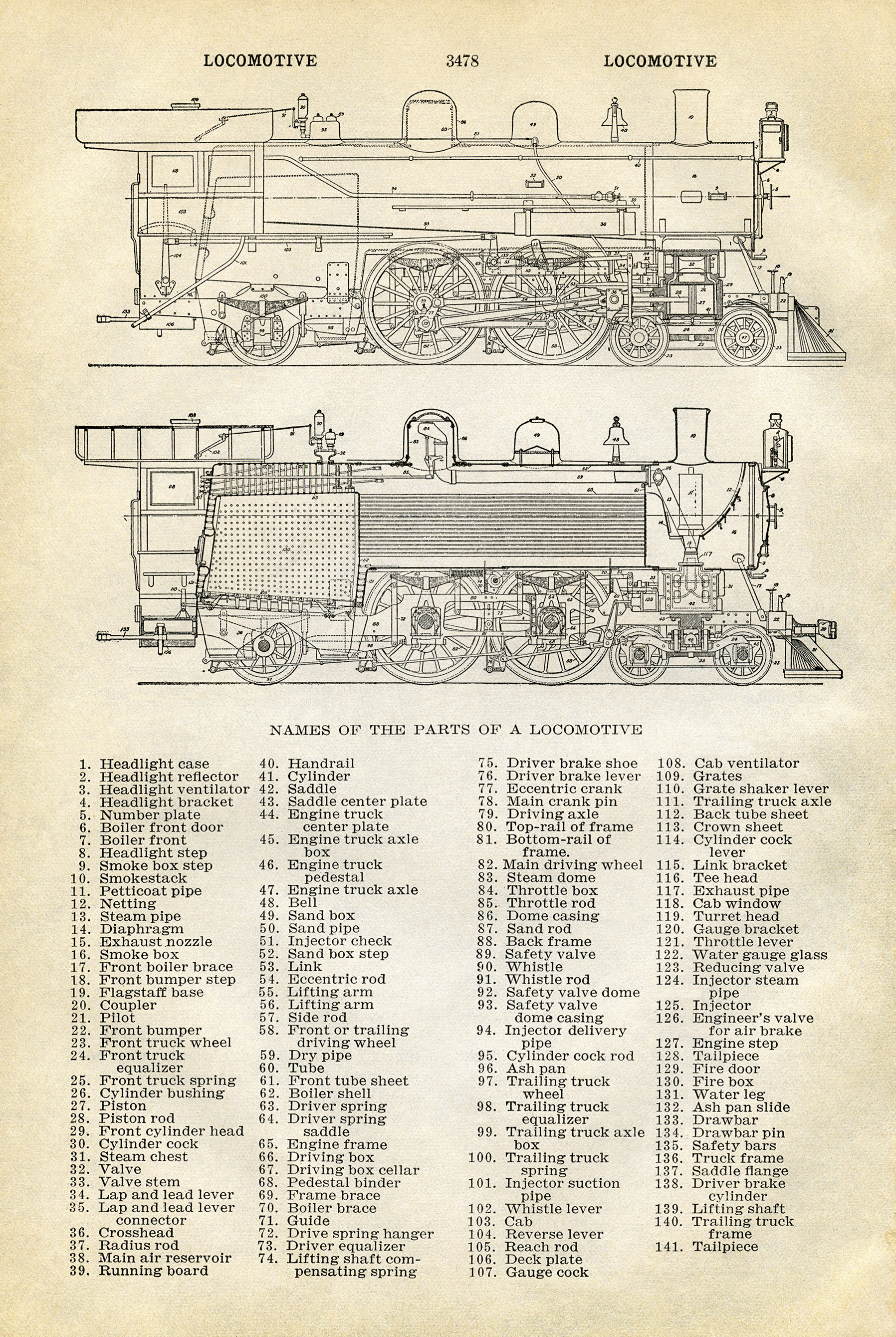 The third of the vintage locomotive book pages that I scanned includes an illustration of the rear of the locomotive. The numbered parts correspond to the names of the parts listed on the previous page. The page also includes information on the structure and efficiency of the electric locomotive.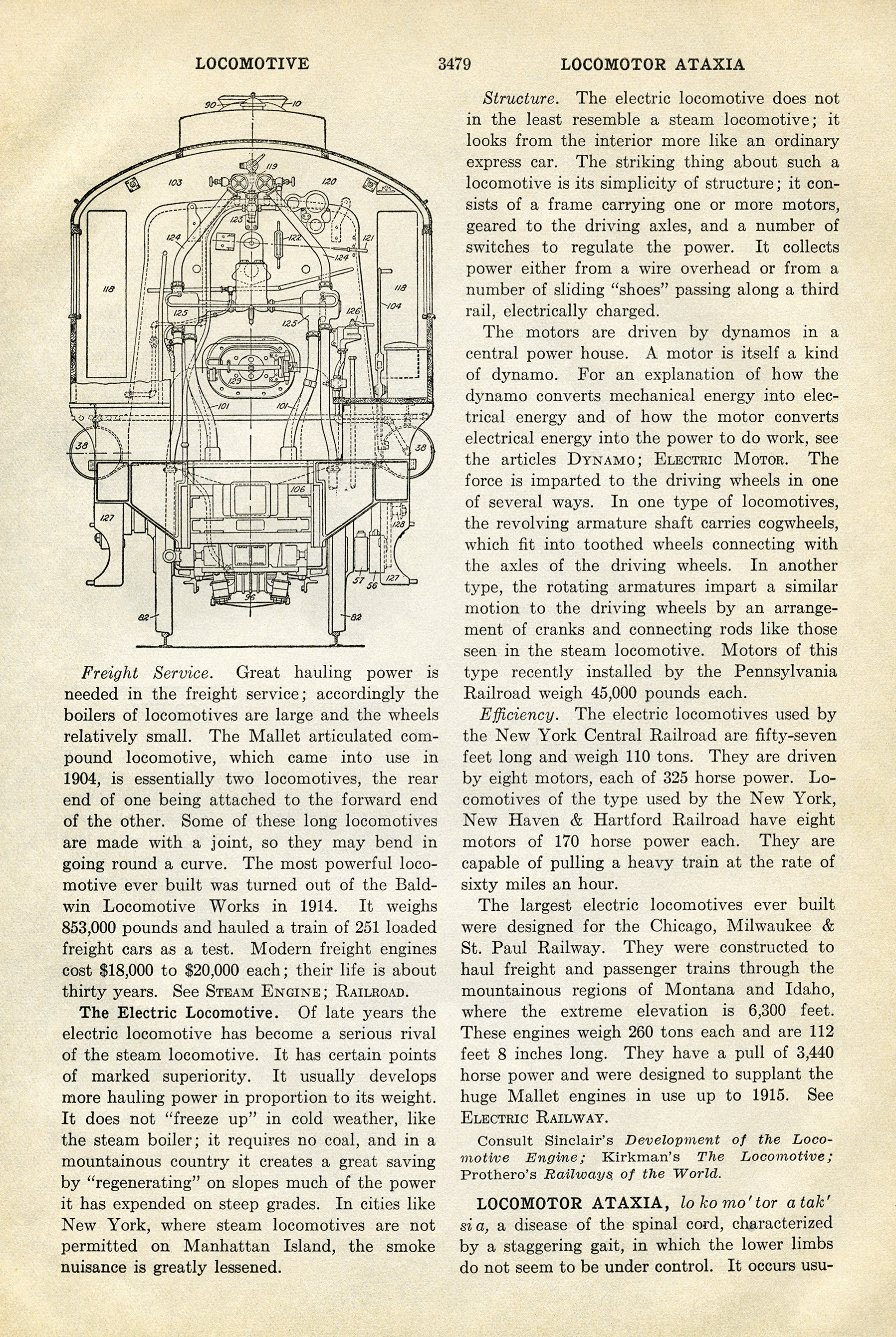 I scanned the original vintage locomotive book pages from an encyclopedia in my collection that was published in the United States in 1922.
– – – – – – – – – – – – – – – – – – – – – – – – – – – – – – – – – – – – – – – – – – – – – – – – – – – –
New in my Etsy shop this week is set #8 in my series of vintage variety ephemera packs. Printable digital collage sheet pages and individual images are all included.
Preview image is linked to my shop.