This vintage Christmas greeting card titled A Joyous Christmas features an illustration of an elegantly dressed Victorian couple arriving to the front entrance of a house. It appears they are arriving for a visit, or perhaps a Christmas party. A lady, in a fancy Victorian dress, has opened the front door to welcome the couple as they arrive. The message on the card is:
May the joyous spirit of Christmas
Bring gladness and good cheer,
And abide with you every day
Throughout the coming year.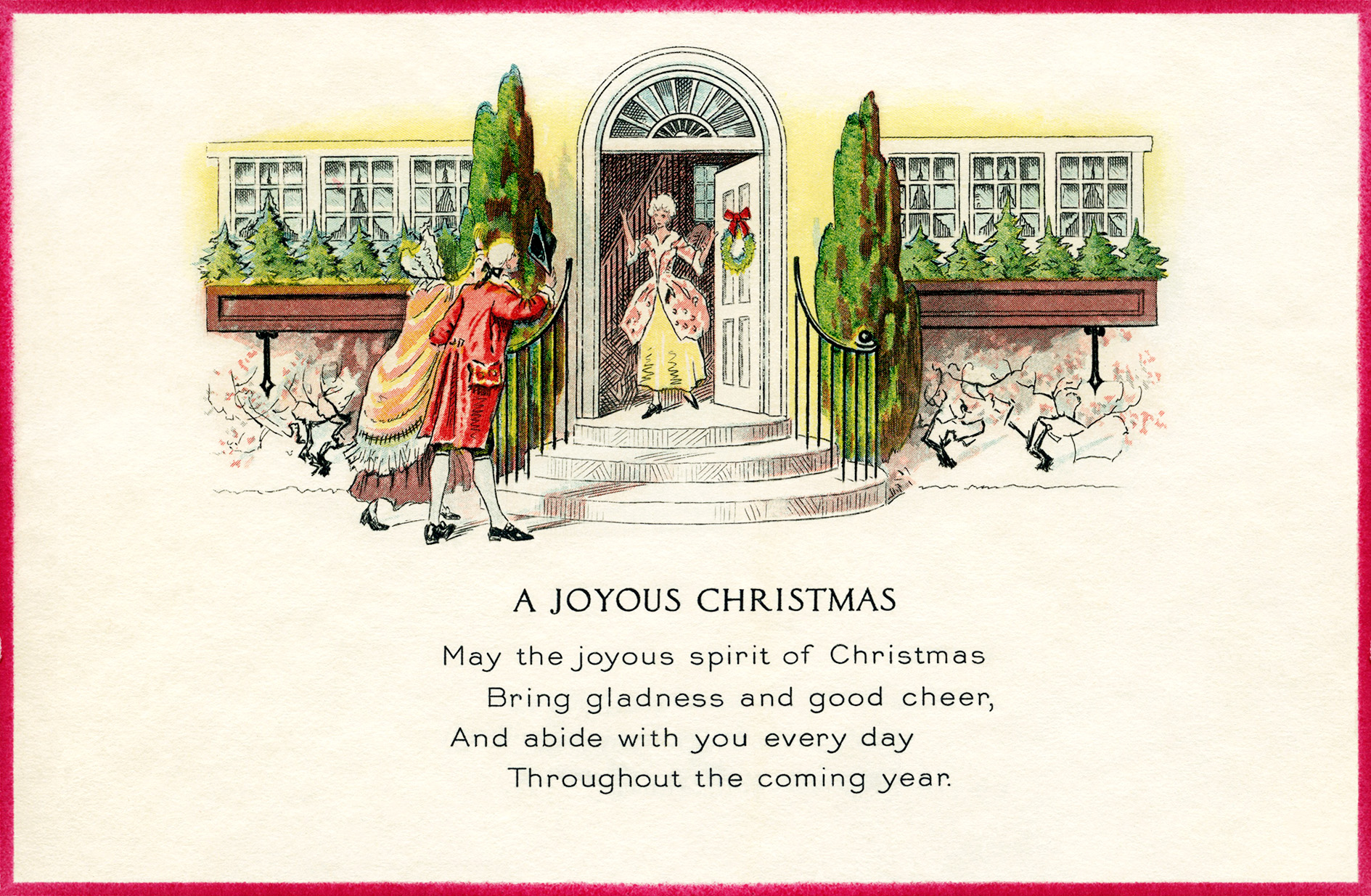 Wishing each of you a happy and blessed Christmas holiday season!
~ Julie