The following vintage school book pages tell an interesting story of The Sparrows Christmas Tree. The lesson tells of worms eating the leaves of shade trees in several parks in the great city of New York. Sparrows were brought from overseas to control the worms.
Bessie was a young girl who lived with her family near one of the parks. One Christmas morning, Bessie looked out her window and saw several little sparrows hopping about in the snow. The birds looked hungry and cold. Bessie, who was a kind little girl felt sorry for the poor birds. She set up a Christmas tree outside her window for the birds and hung little gift baskets of seed and bread from the tree branches. It took the birds nearly all day to take care of their presents, and Bessie was happier than they.
I especially love the moral of the story, when at the end, Bessie's mother says to Bessie, "The way to be happy yourself, is to make others happy."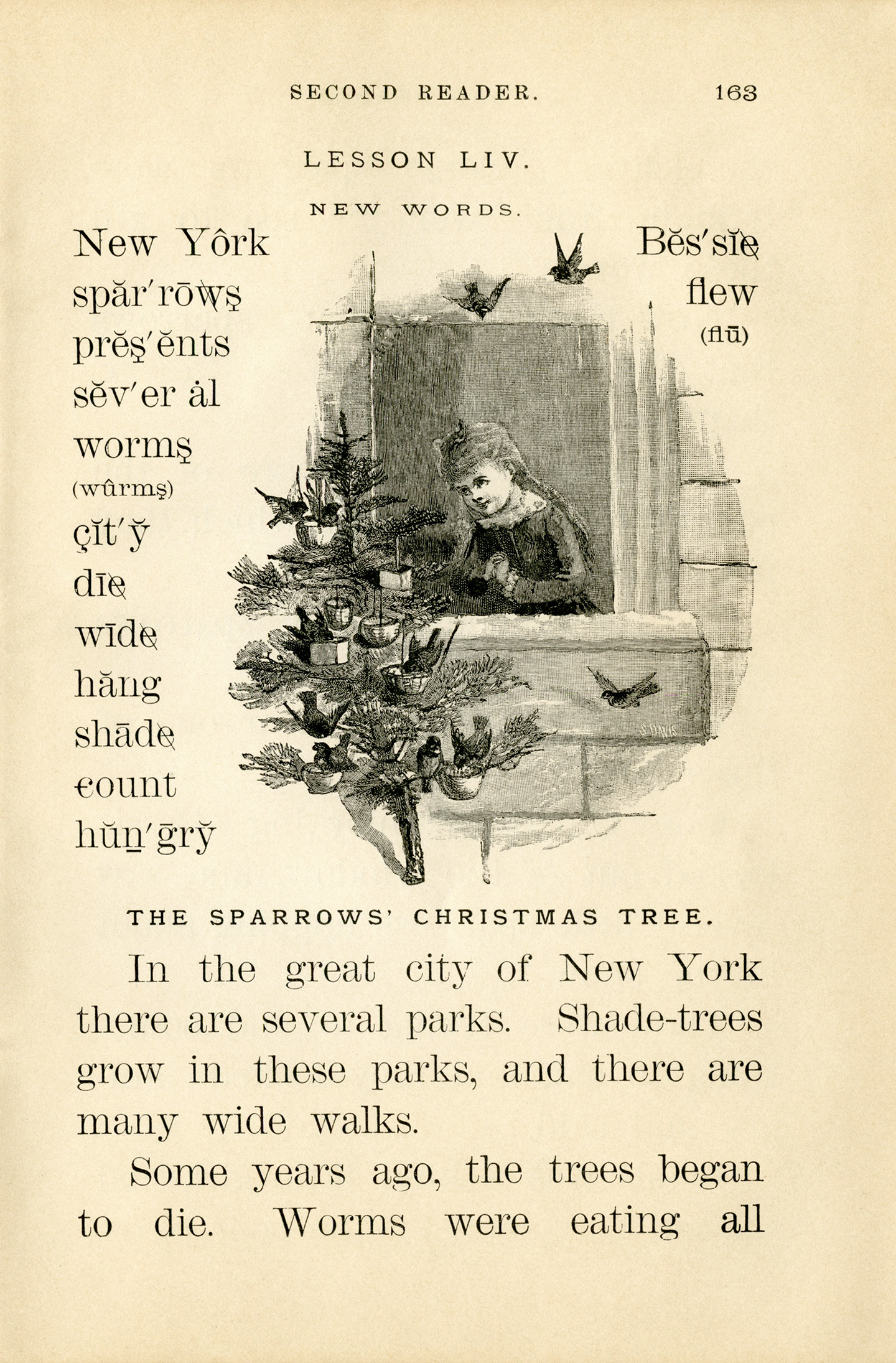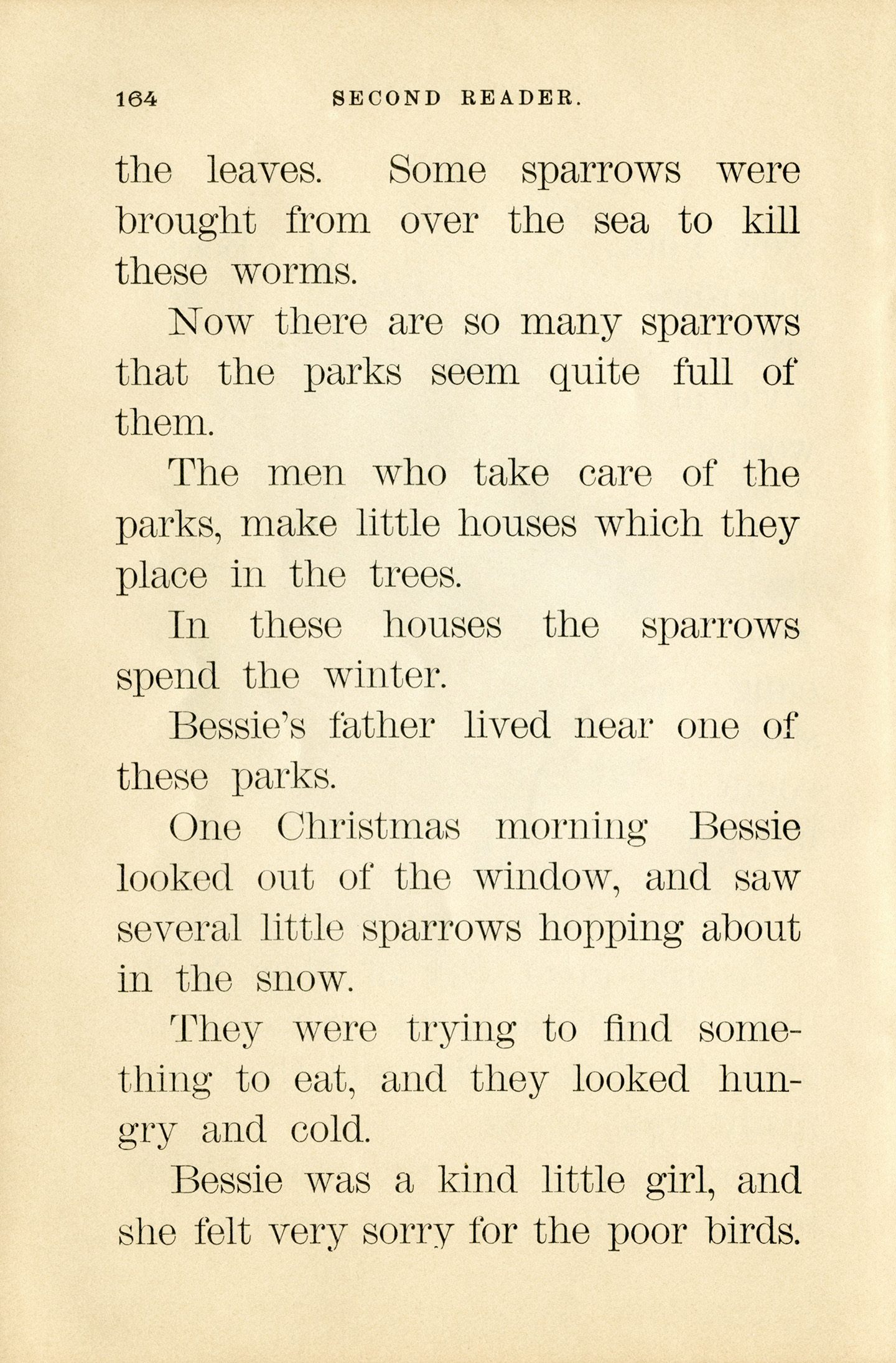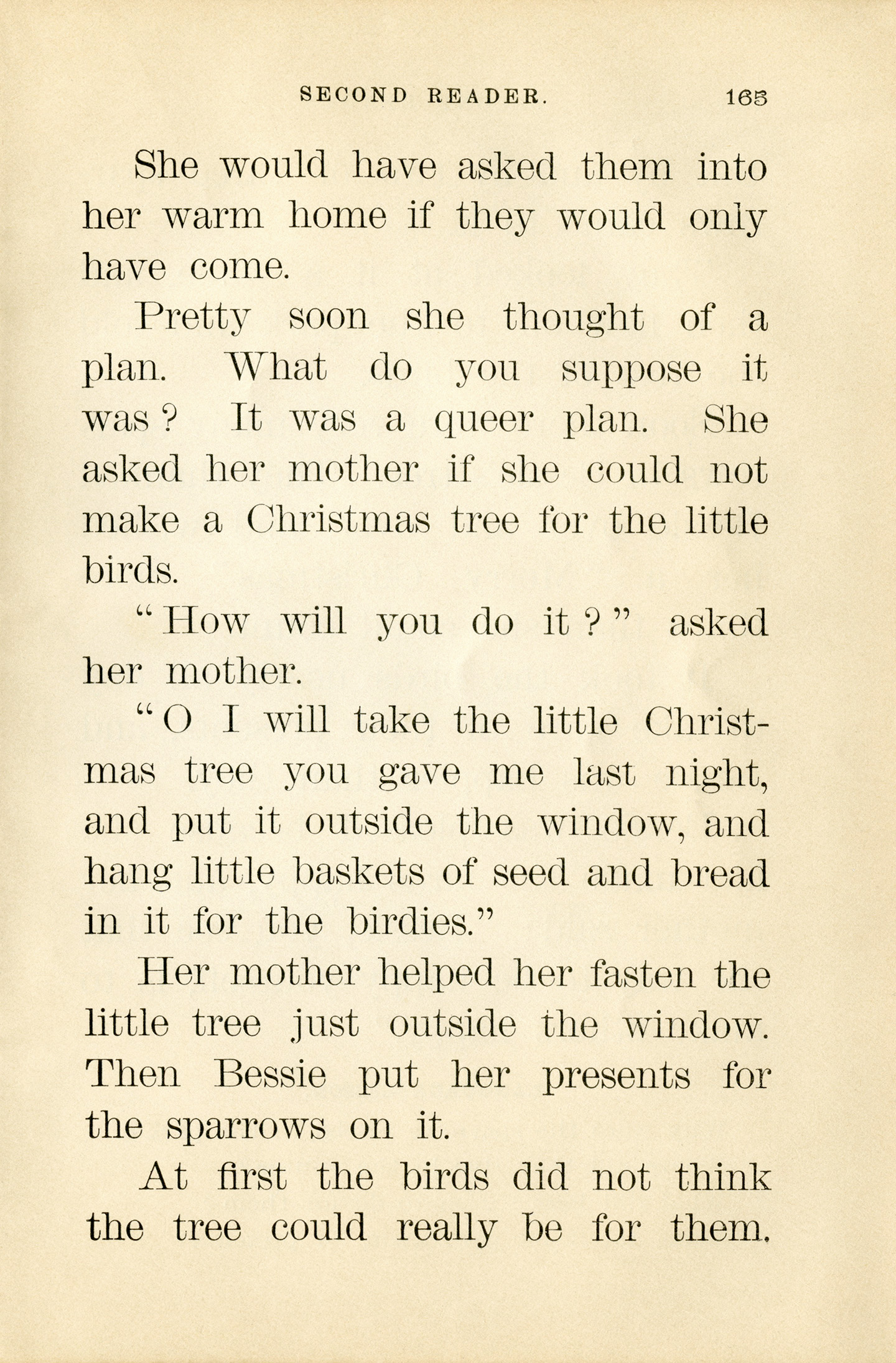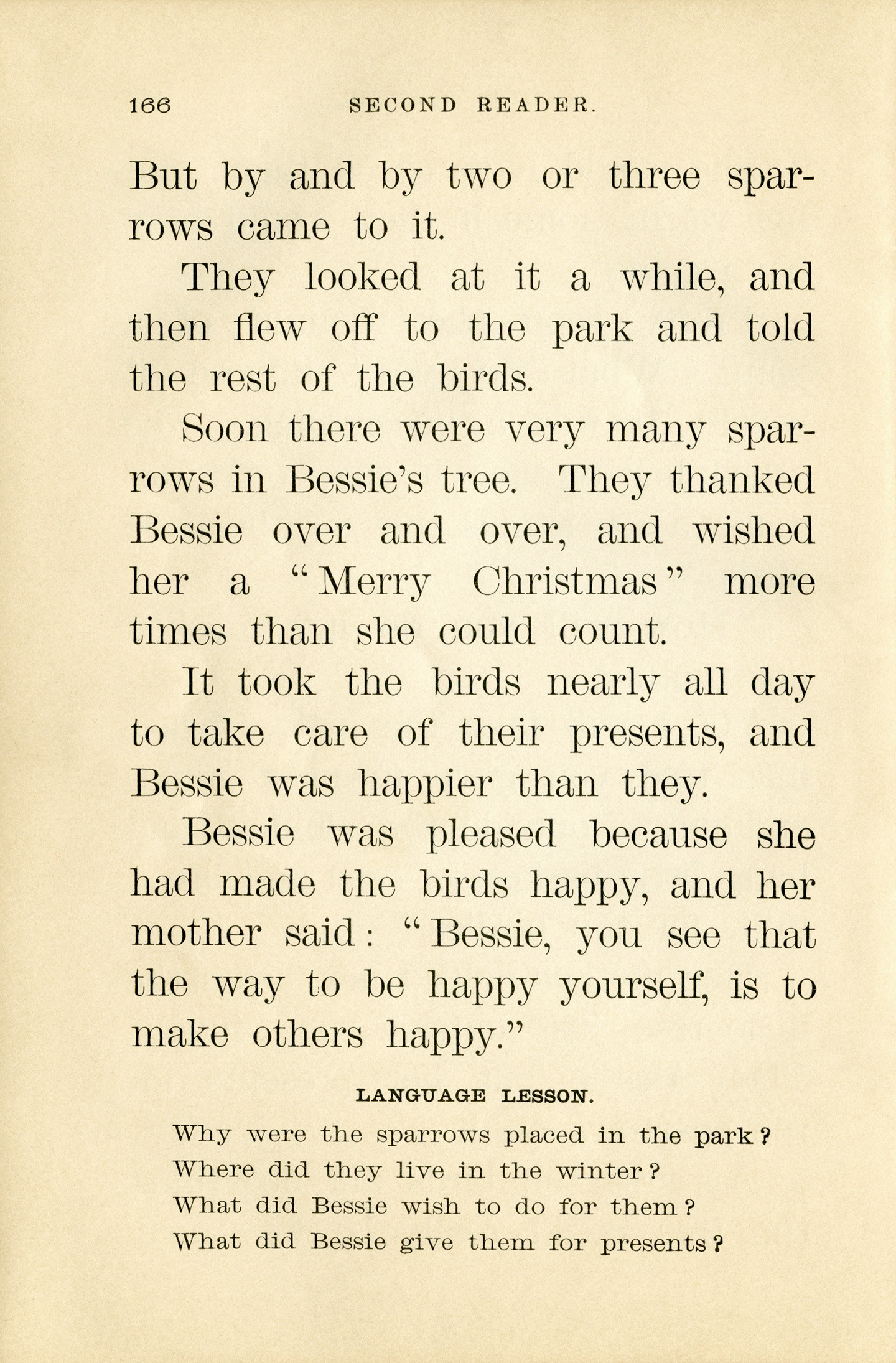 Here is a black and white clip art version of the illustration from the first page of The Sparrows Christmas Tree story.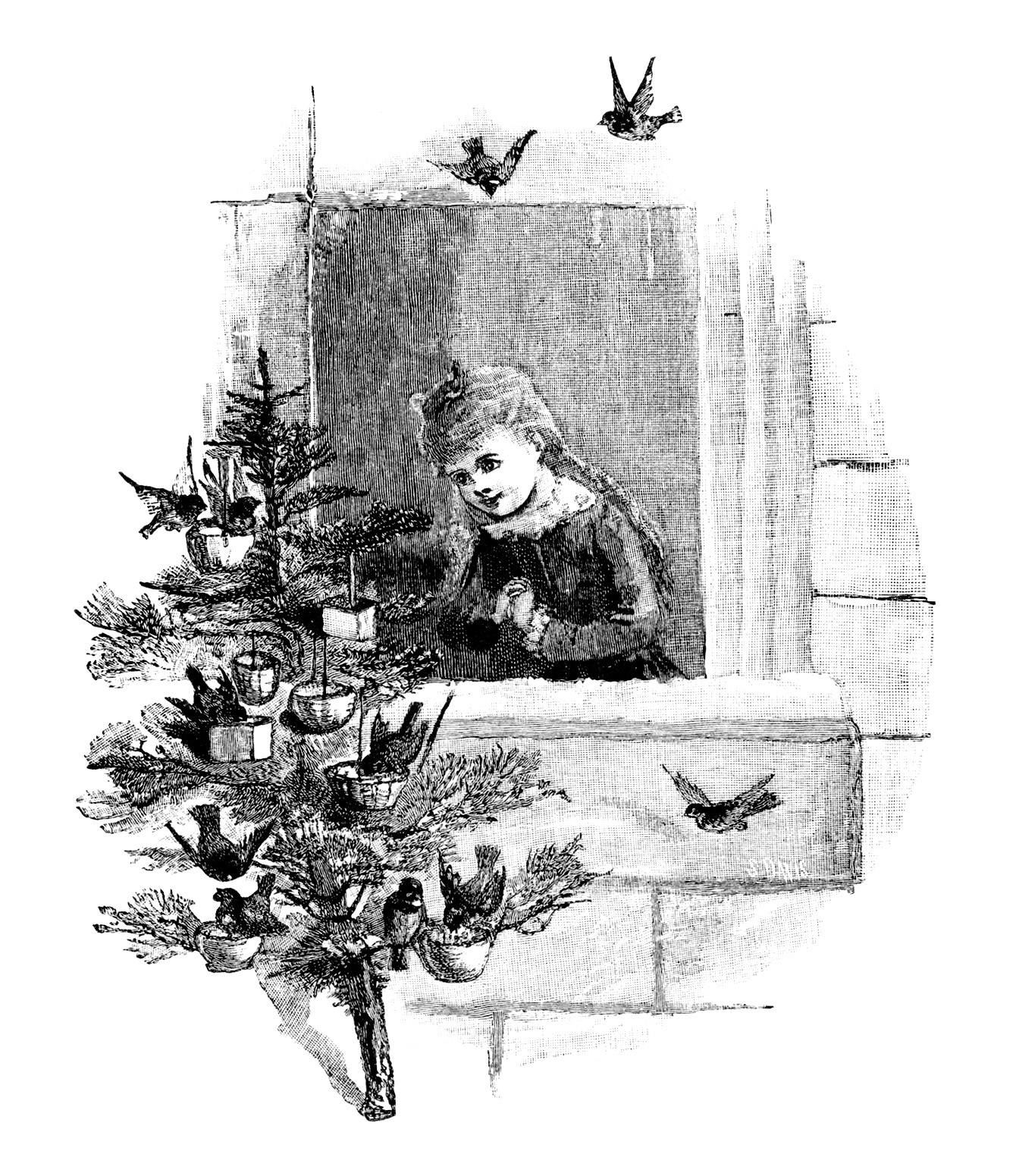 I scanned the pages from the Barnes New National Readers Number 2 school book. The book was published in 1883.
New in my Etsy shop this week is a printable shabby and aged vintage office themed paper pack.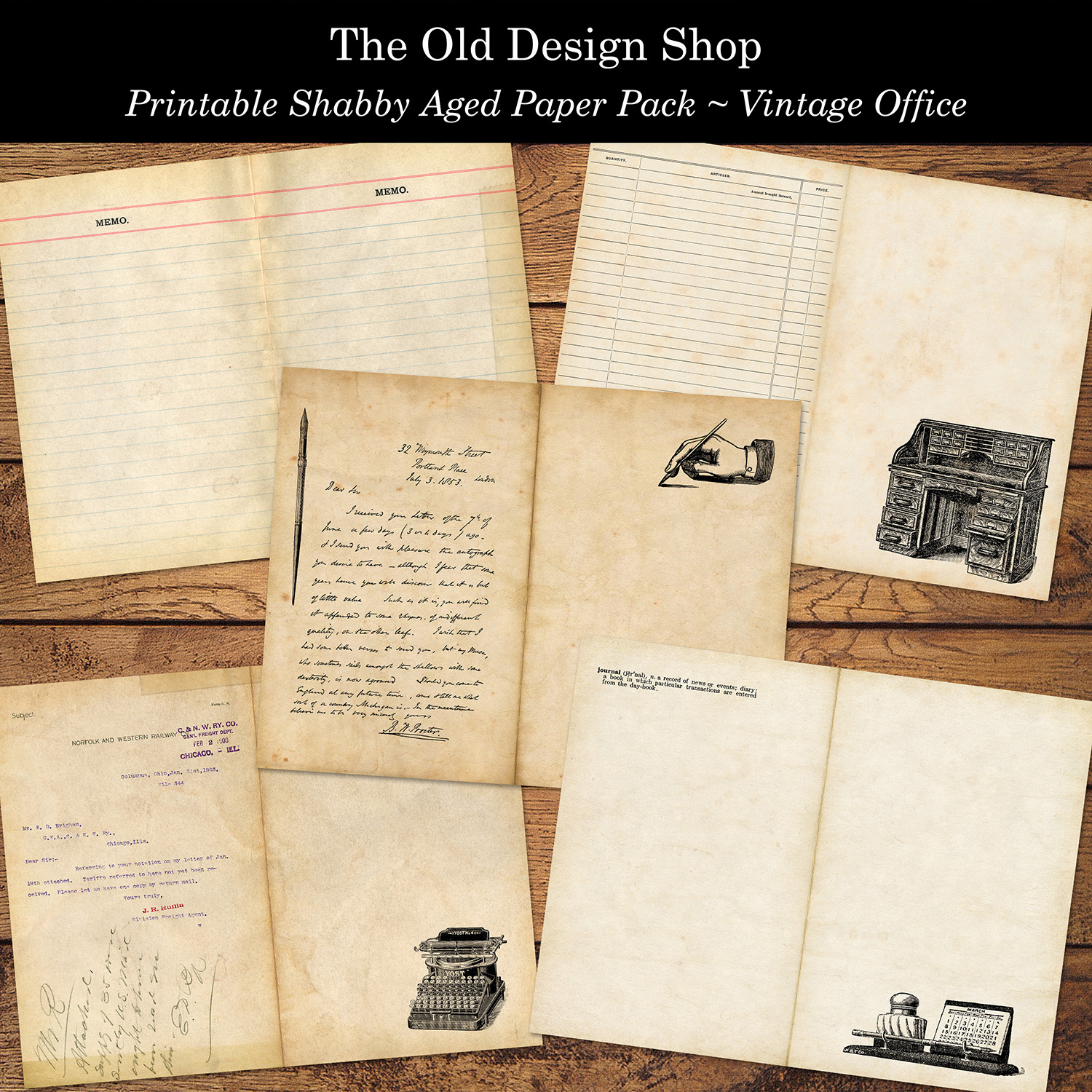 Preview image is linked to my shop.