Today's blog post and a new set of printable ephemera added to my Etsy shop this week comes in response to a request I had for vintage handwritten postcards.
The first postcard I scanned for you is handwritten in French. Although I do not understand the beautiful French language, it appears the card was written to a young boy named Roger, from his Grandmother. The postage stamp is affixed to the front of the postcard and is date stamped 1912.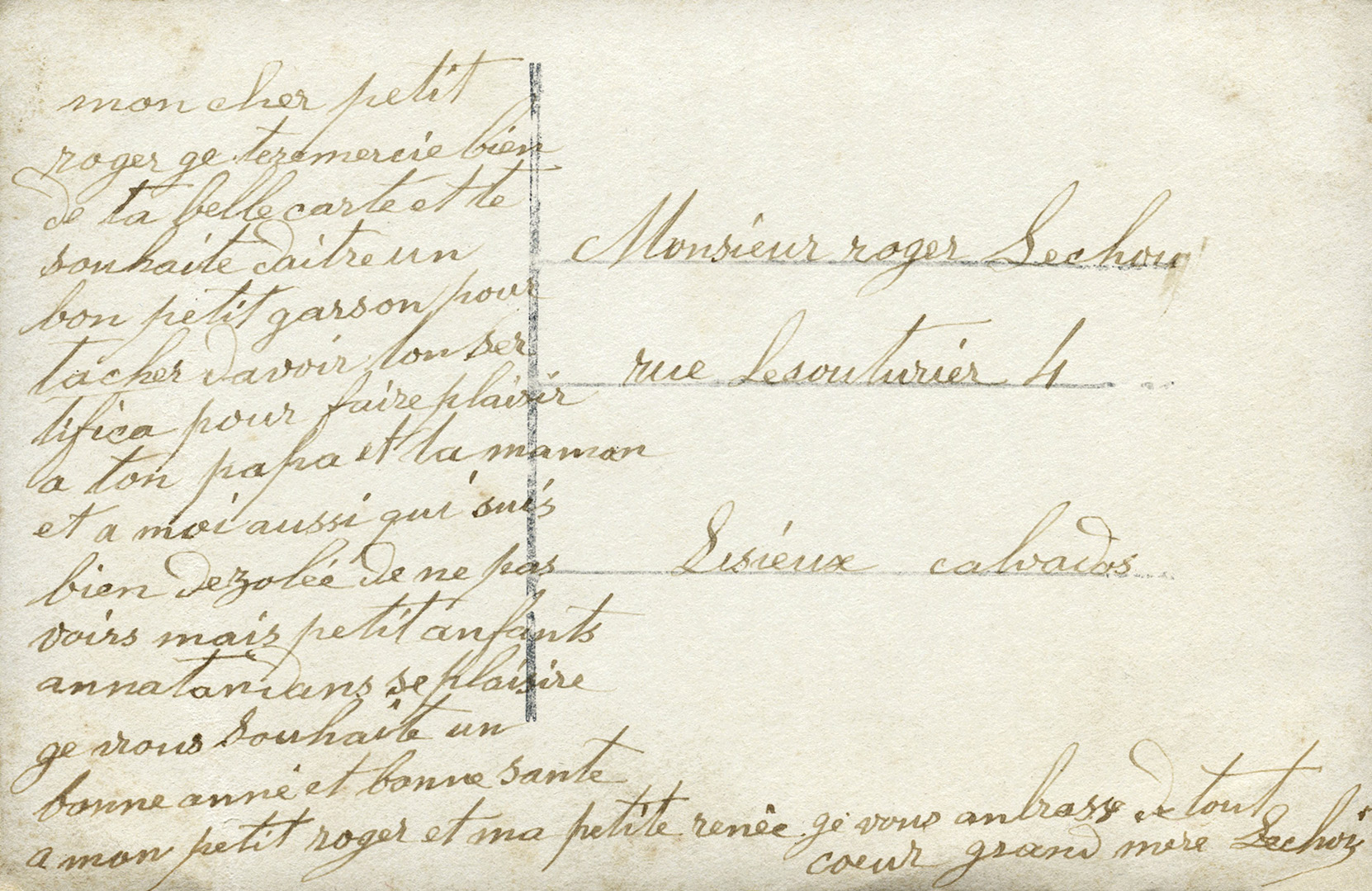 This second postcard was written to Miss Ida (cannot make out the last name) of Riverside, California, from her friend, Gertie. When Gertie wrote the card, on August 16, 1909, she mentions to Ida that she was so glad to get her pretty postcard. She also tells Ida that fires and berry picking are all the rage there now. I imagine Ida was referring to back yard or camp fires. A one cent Canadian postage stamp is affixed to the postcard and it was mailed from Britainville, Ontario on August 16, 1909.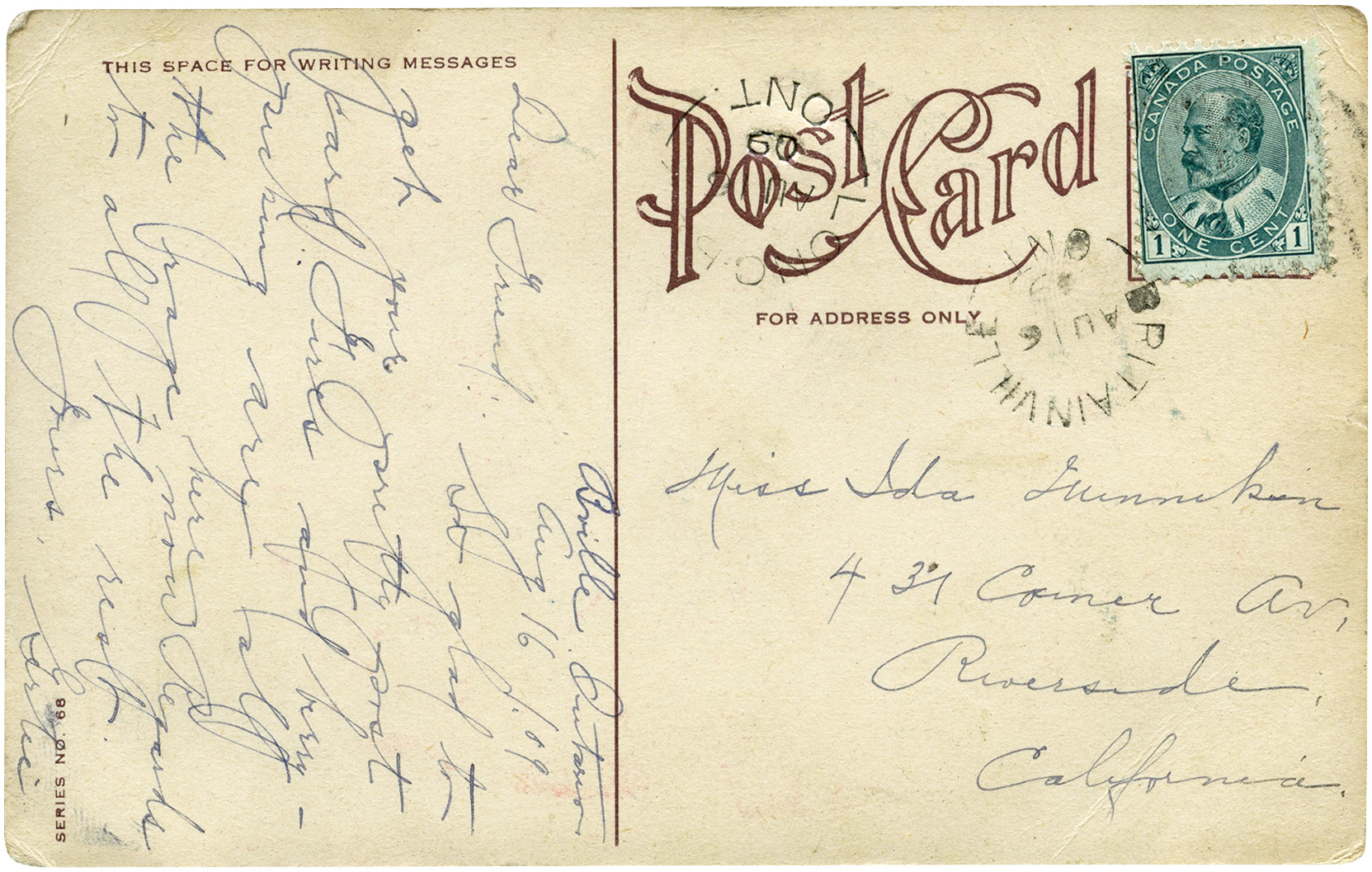 The third postcard was written to Miss Laura Fisher, addressed to Charles City College, at Charles City, Iowa The writer was Laura's friend Laura Bothe, of Walnut Grove, Minnesota. In the limited space of a half postcard back, Laura Bothe asks her friend how she is enjoying her new home and work. She mentions that she loves her work and has thirty one pupils in her charge. They are having most delightful Spring weather and Laura enjoys it so much because the last week was cold. She sends her best wishes to Laura and her mother. Both Lauras are teachers and Laura Bothe was Laura Fisher's former pupil. A one cent United States postage stamp is affixed to the postcard and it was mailed from Minnesota in 1908.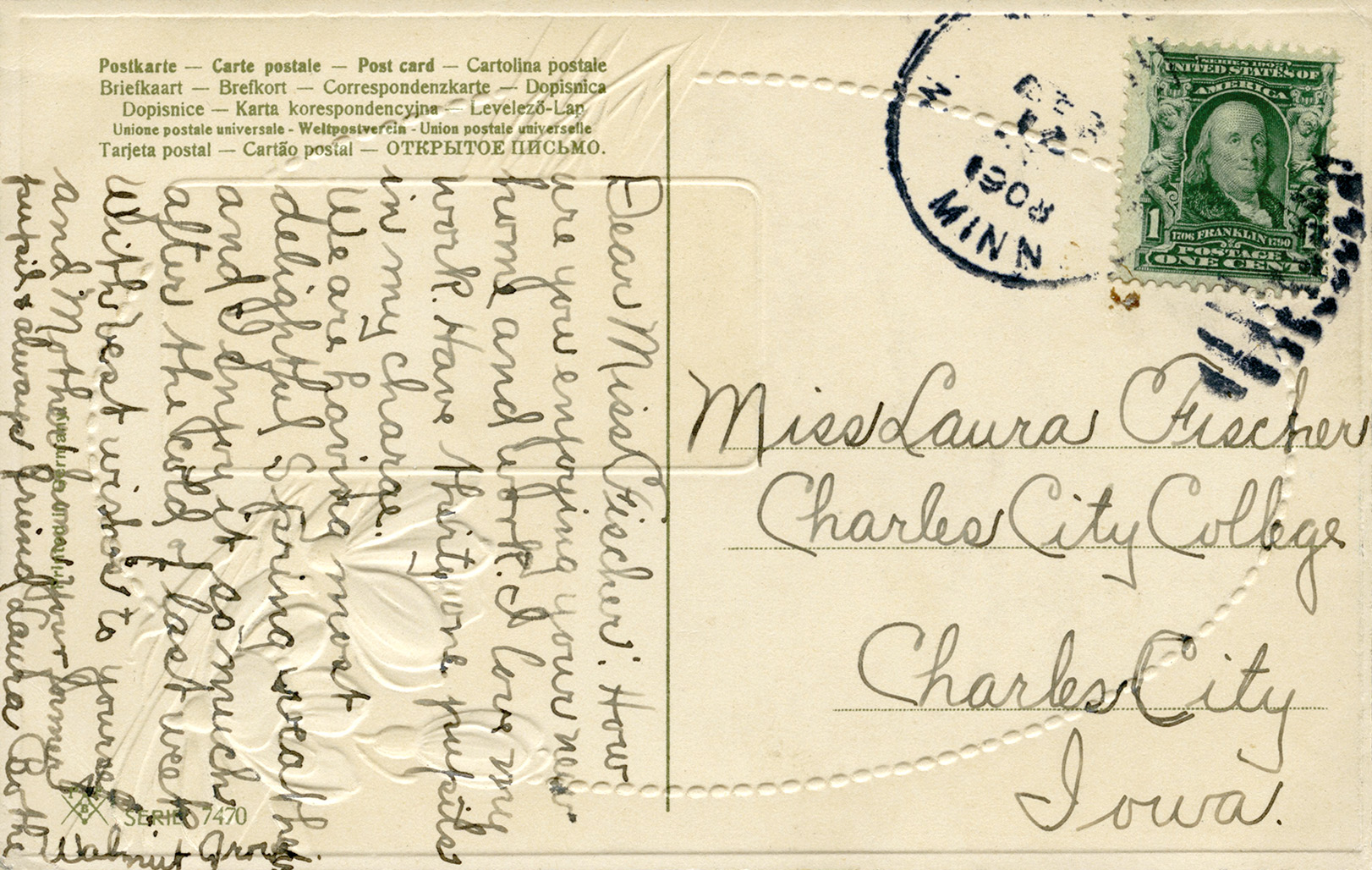 Some of the handwritten postcards I have shared on my blog in the past can be found here, here, and here.
I scanned several additional interesting postcards from my collection to create a printable set of vintage handwritten postcards for my Etsy shop. Both the printable pages and the individual files are included. Currently 50% off in my Etsy shop.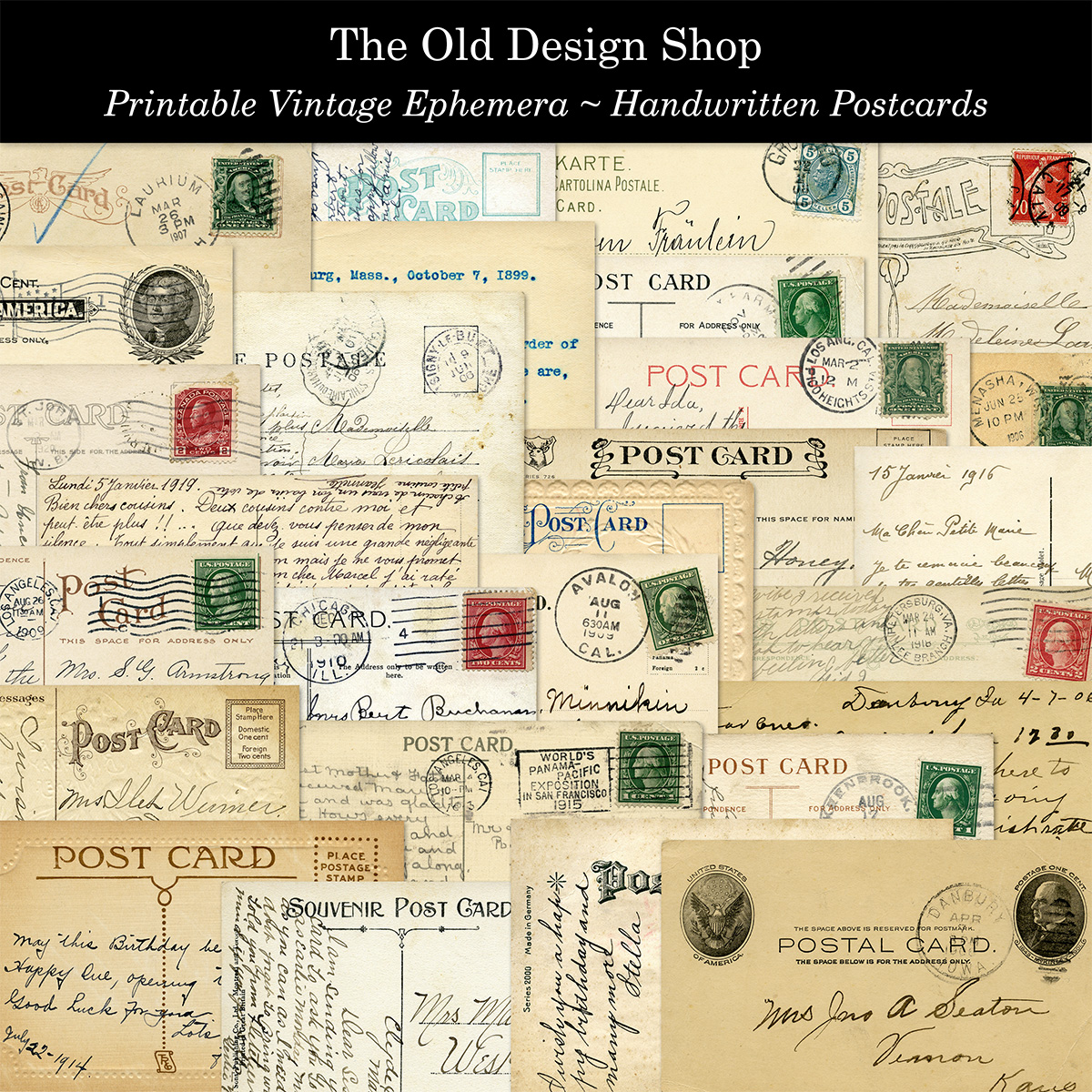 Image is linked to my shop.