Here are two beautiful vintage illustrations of lilies. The first is a white arum lily showing a flower in full bloom and a leaf of the plant in the background. An arum lily is similar to a calla lily. The only difference (according to an internet search) is their size, with the arum lily growing taller and larger than a calla lily. The calla lily is also available in more colors than the arum lily.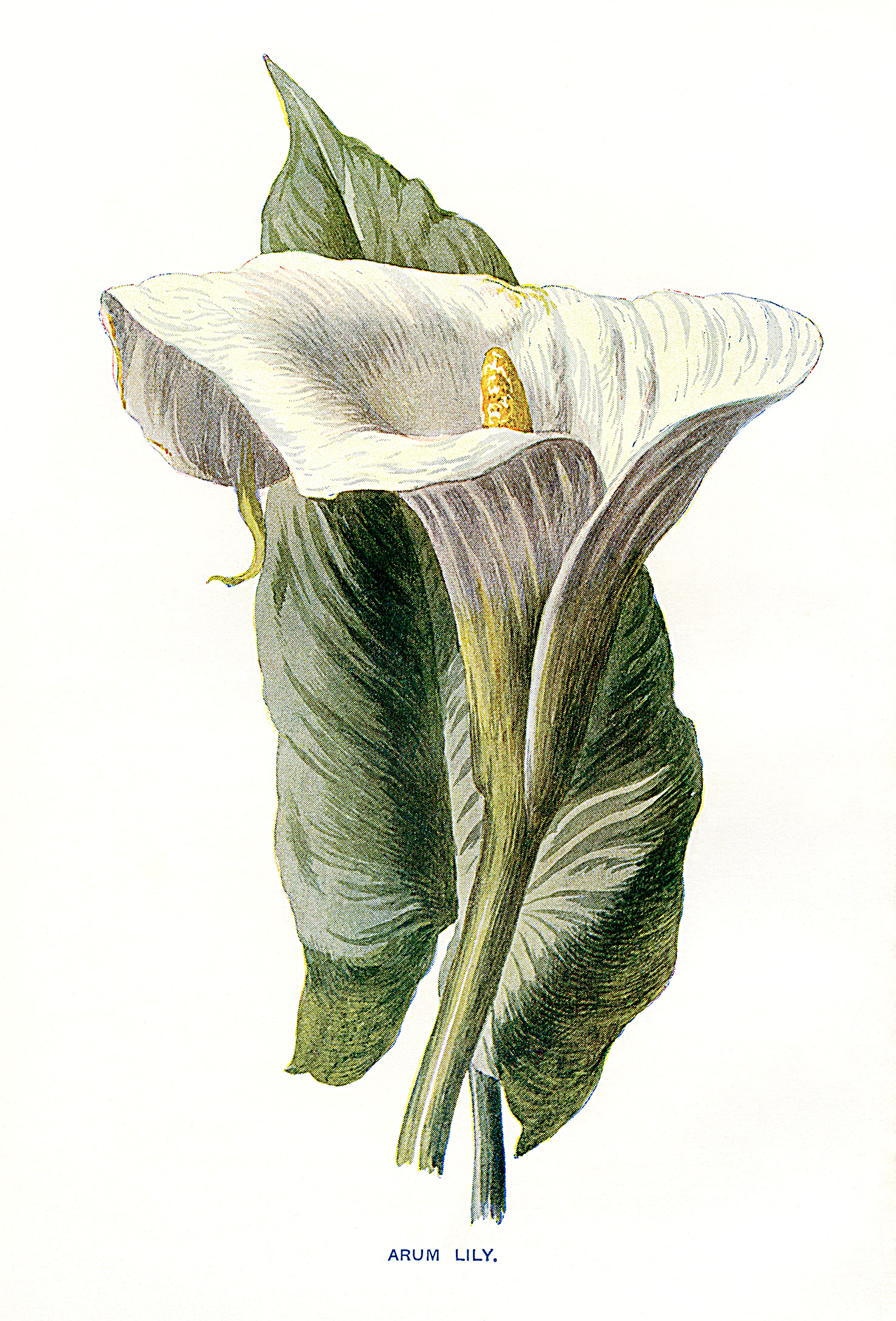 The second is an orange lily. The illustration shows flowers in full bloom, growing from a leafy stem. Several flower buds can be seen behind the flowers that are in bloom. I believe the orange lily is also known as a tiger lily.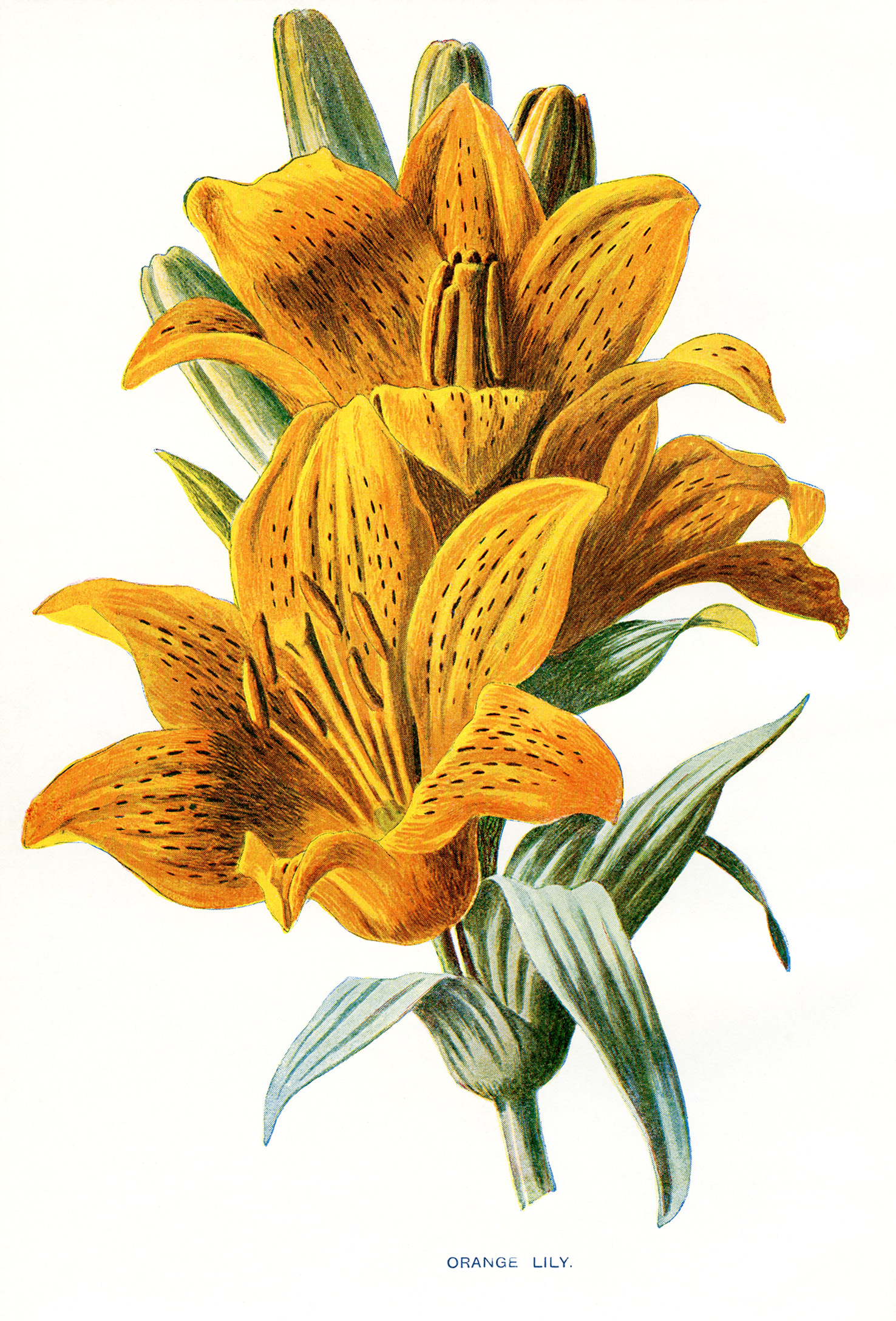 I scanned the original illustrations from Familiar Garden Flowers, circa 1897, by F. Edward Hulme.
New in my Etsy shop this week is a set of nine printable ATC size altered floral postcards.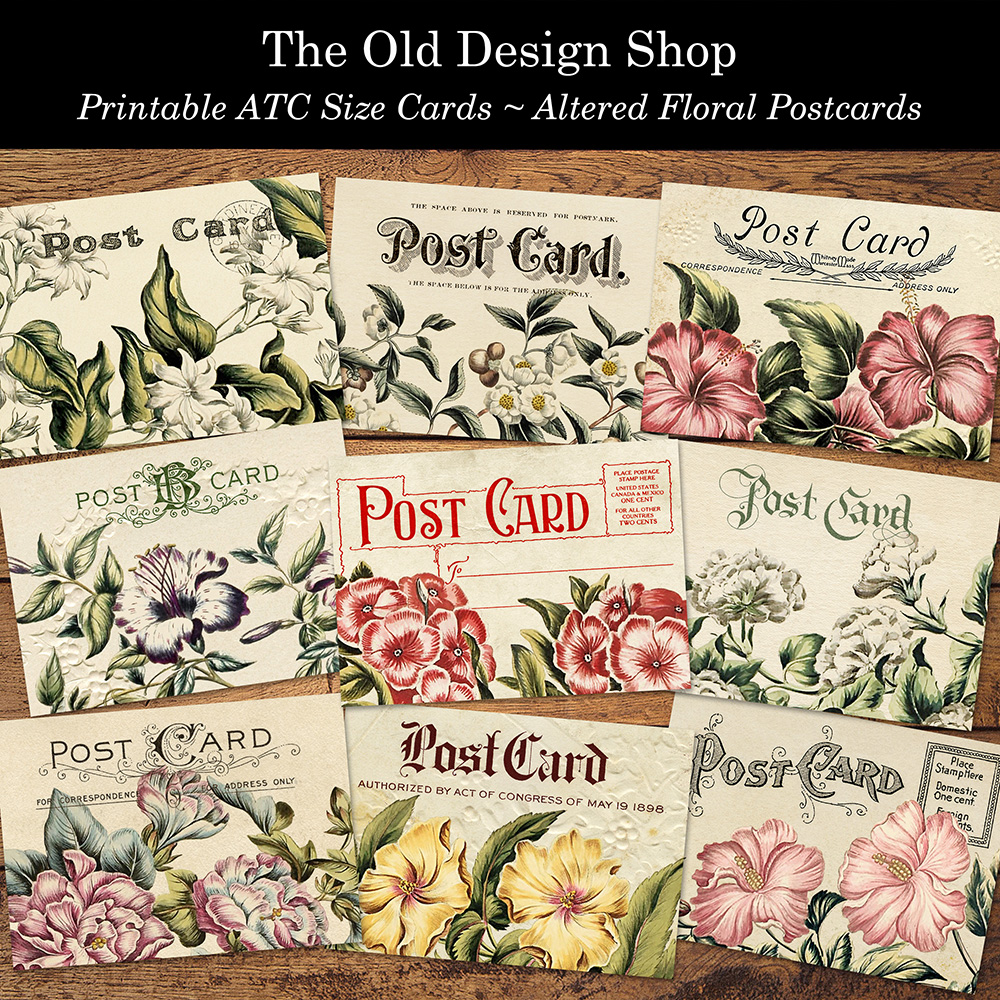 Image is linked to my shop.