This vintage illustration features a vase filled with a beautiful bouquet of chrysanthemums. There is a single chrysanthemum on the table top beside the vase. The vase itself has an etching of chrysanthemums on it.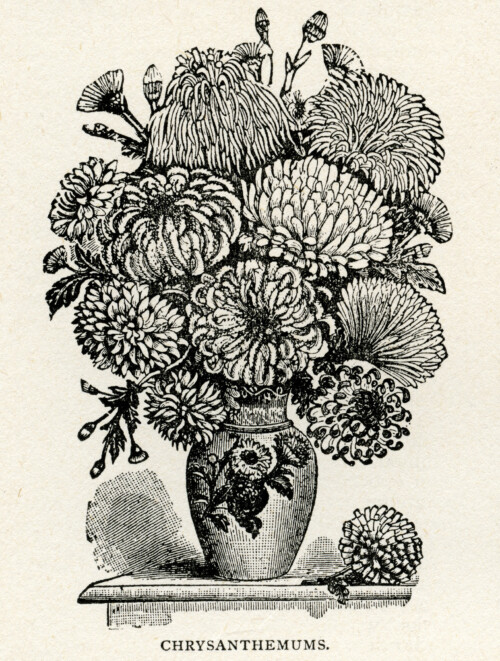 Here is a black and white clip art version of the illustration.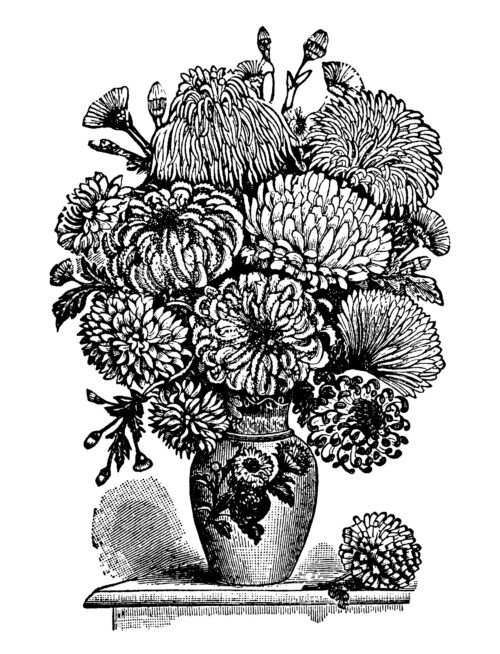 I scanned the original image from Beeton's New Dictionary of Every-Day Gardening, circa 1899.

Click on images to enlarge.