This vintage catalog listing includes a brief description of, and pricing for, a variety of gourds, including: mixed gourd, nest egg gourd, dishcloth gourd, dipper gourd, mock orange, calabash or pipe gourd and heavenly blue ipomea. The packets, for any variety, were priced at 5 cents each. The ad includes an illustration of a variety of gourds displayed together.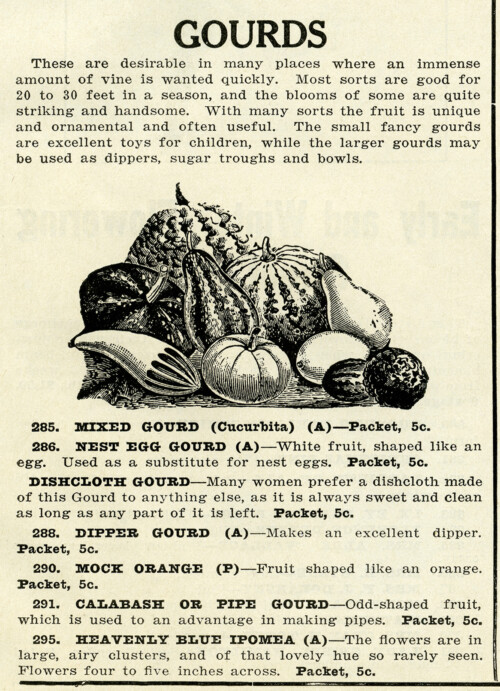 Here is a black and white clip art version of the illustration of gourds from the ad.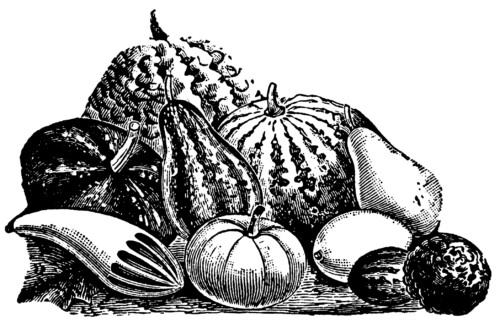 I scanned the original clipping from the 1917 Griffith & Turner Co. Farm and Garden Supplies catalog.
Click on images to enlarge.