This vintage Christmas postcard includes an illustration of a cozy indoor scene. A decorated tree stands in the corner near the window that has snow built up in the corners of each window pane. A braided rug, old fashioned wooden chair and trunk is in the foreground of the tree. The room is lit with warm yellow-colored lighting.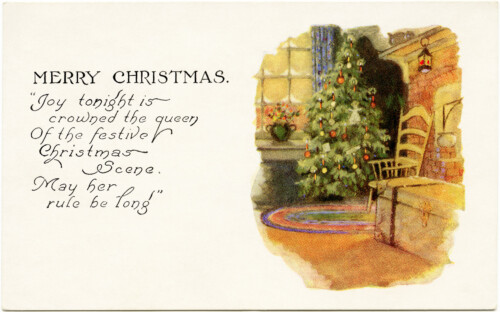 The greeting on the card is:
Merry Christmas.
"Joy tonight is
crowned the queen
Of the festive
Christmas Scene.
May her
rule be long!"
Click on image to enlarge.