Here is a beautiful vintage illustration of a wild rose. The scientific name for this rose is Rosa Spinosissima (burnet-leaved rose). "Spinosissima" means "the most spiny".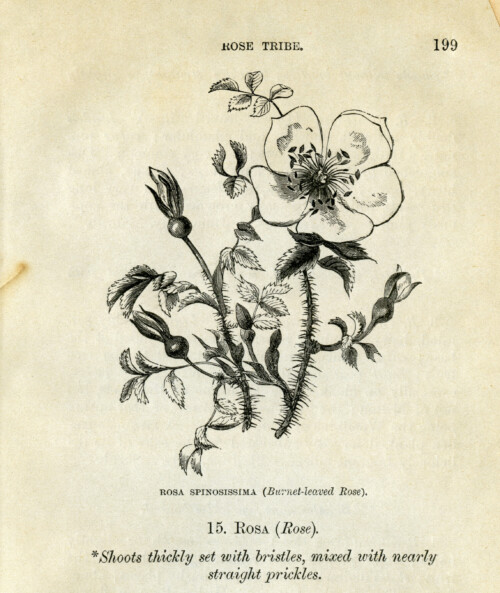 Here is a black and white clip art version of the illustration.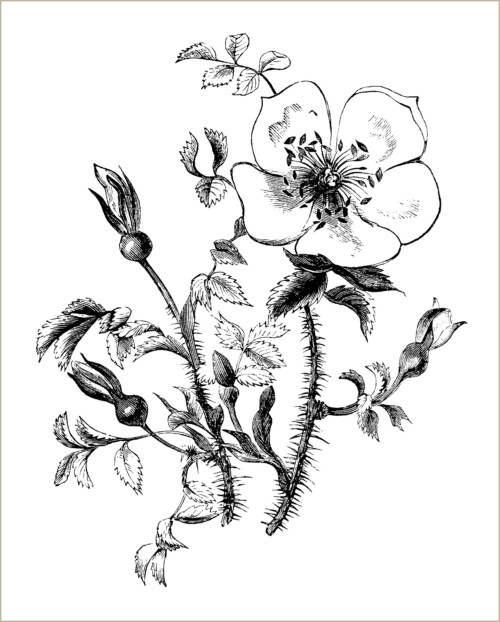 I scanned the original image from Flowers of the Field by Rev. C. A. Johns. The book was published in 1890.
Click on images to enlarge.