This vintage illustration features three dolls around seated around a small table that is set for tea. Another doll is seated at the base of a decorated Christmas tree in the background.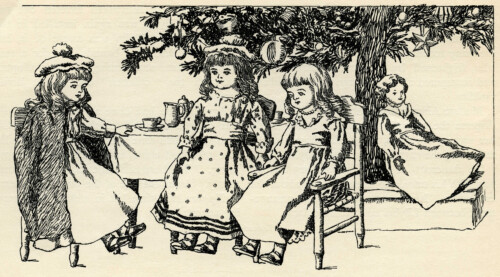 Here is a black and white clip art version.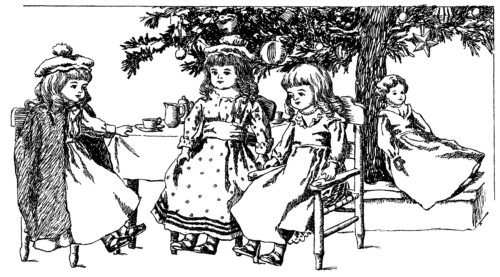 The illustration is from the December 1893 issue of St. Nicholas magazine.
Click on images to enlarge.