Here is a vintage poem titled November by Katherine Pyle.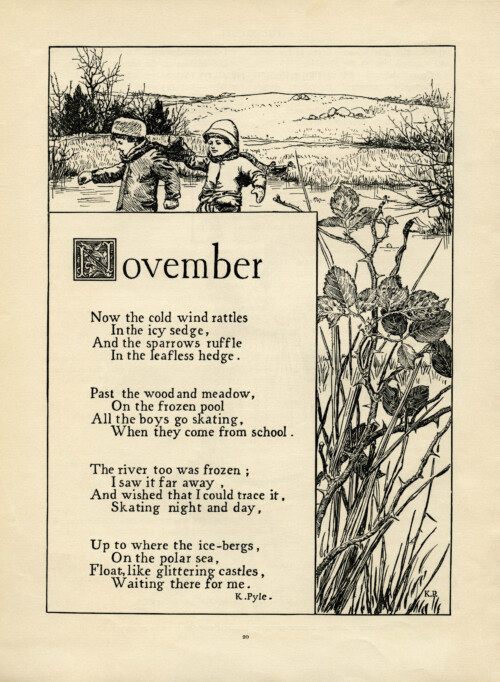 November by K. Pyle
Now the cold wind rattles
In the icy sedge,
And the sparrows ruffle
In the leafless hedge.
Past the wood and meadow,
On the frozen pool
All the boys go skating,
When they come from school.

The river too was frozen;
I saw it far away,
And wished that I could trace it.
Skating night and day,
Up to where the ice-bergs,
On the polar sea,
Float, like glittering castles,
Waiting there for me.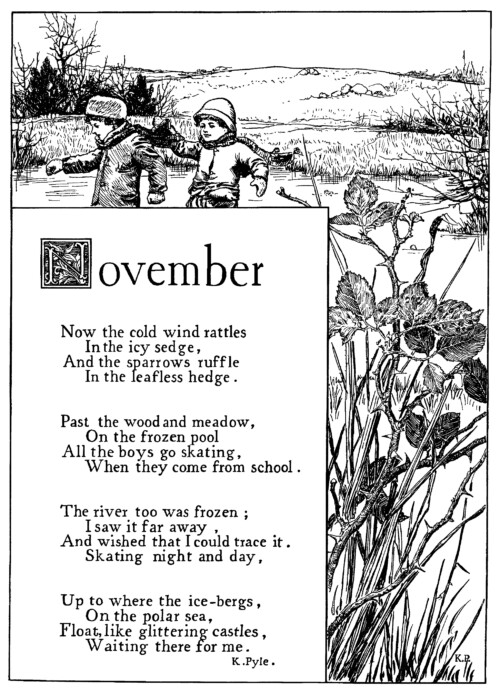 The page is from the November 1890 issue of St. Nicholas magazine.
Click on images to enlarge.