This vintage book page includes two poems: Lullaby by Alfred Tennyson and Rock me to Sleep, Mother by Florence Percy. There is also an illustration of a Victorian mother cradling her baby in a rocking chair beside an open window. It is evening and through the open window we can see a large full moon in the sky, shining over sailboats on the water. There are several lovely ornamental design details on the page.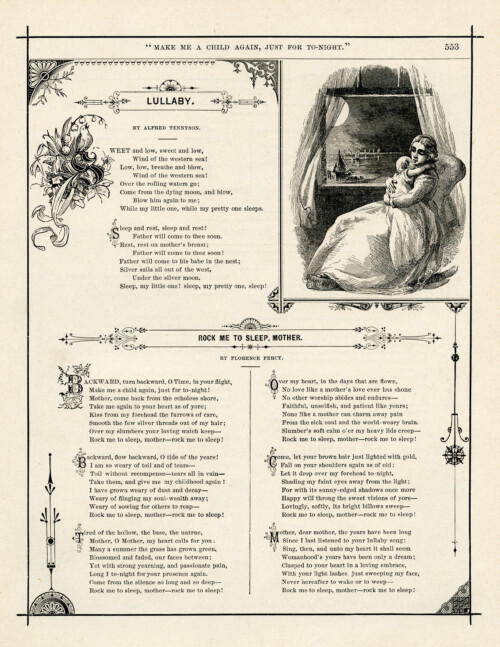 Here is a black and white clip art version of the illustration of the mother and child.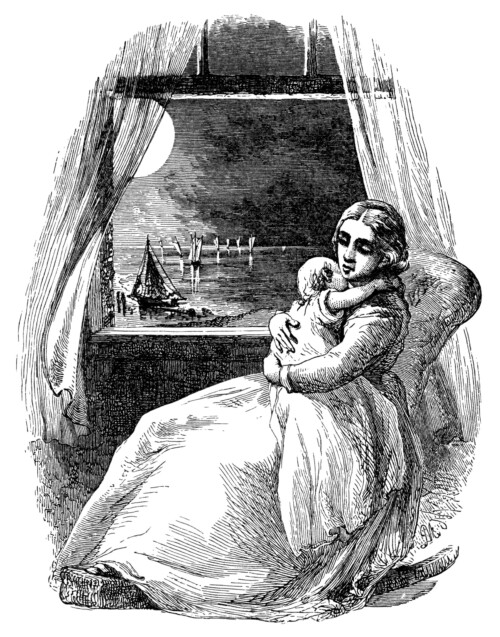 The page is from Hill's Manual of Social and Business Forms, by Thos. E. Hill, 1886. Click on images to enlarge.