This beautifulSt. Patrick's Day vintage postcard includes a trim of shamrocks and a cluster of two beautiful red roses and a rosebud framing a sketch of a farmer working in the field. The message on the card is a poem, as follows:
Shamrocks and roses
And best love
to you;
A happy St. Patrick's Day
And other days
too.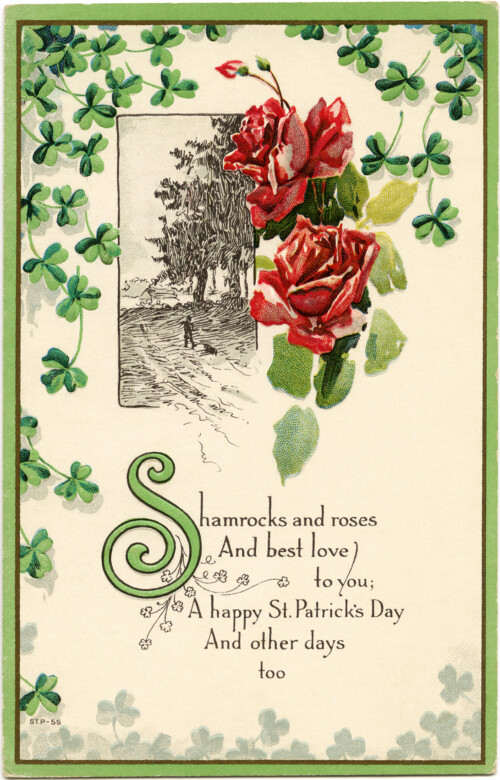 Click on image to enlarge.