Here is a beautifully aged floral endpaper. The paper has green flowers and leaves on a light background that has yellowed with age. There is foxing around the edges of the page.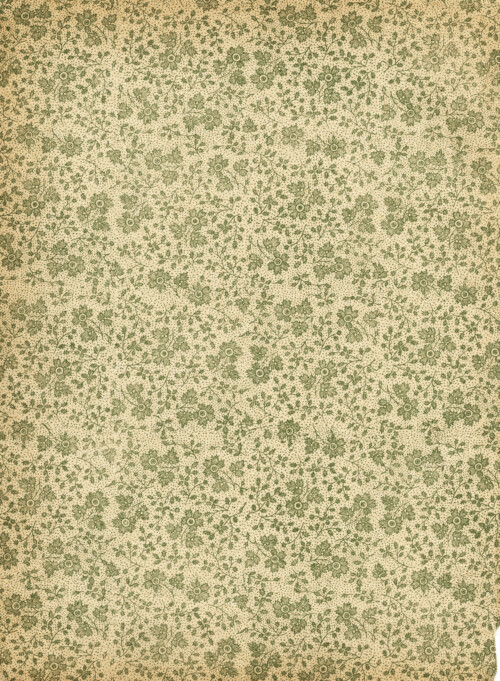 I scanned the page from Little Folks Natural History that was published by McLoughlin Bros. in 1902.
Click on image to enlarge.