I posted a black and white vintage clip art illustration of a beautiful Hydrangea a few days ago. In response to my post, I received a request to share the information about hydrangeas from the book. That information is covered on these two pages. In addition to the hydrangea, there is gardening information on a few other plants and three more beautiful illustrations on the pages: one mushroom and two flowering plants.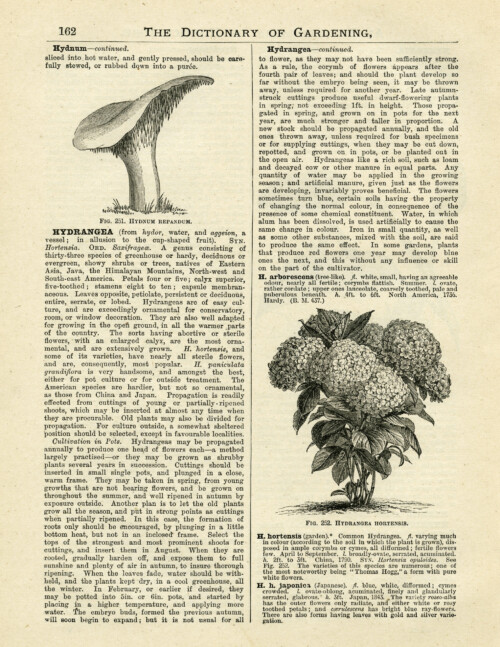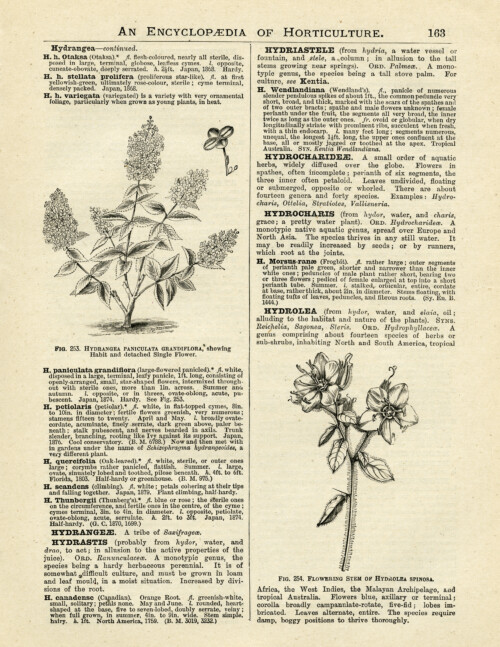 The pages are from the Illustrated Dictionary of Gardening – A Practical and Scientific Encyclopedia of Horticulture, edited by George Nicholson, circa 1885.
Click on images to enlarge.