Here is a vintage catalogue listing for a beautiful "Battleship" trunk. The advertisement claims the trunk was built like a battleship, because it was reinforced at every point where a trunk was generally weakest. The box was made of three-ply veneer lumber, covered with a heavy water resisting oil painted canvas. It was available in four sizes with prices ranging from $13.90 for the smallest size to $17.45 for the largest size. The ad is from the 1916 Sears Roebuck and Co. winter catalogue.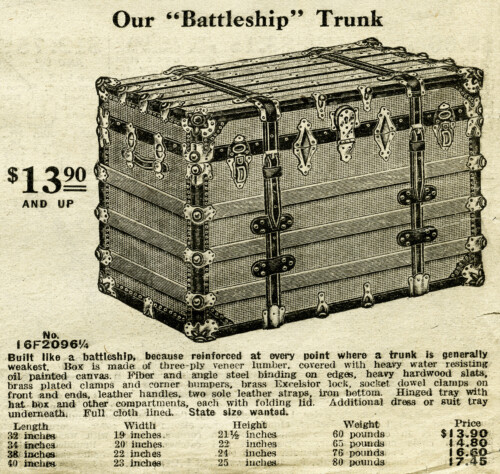 Here is a black and white clip art version of the trunk from the ad.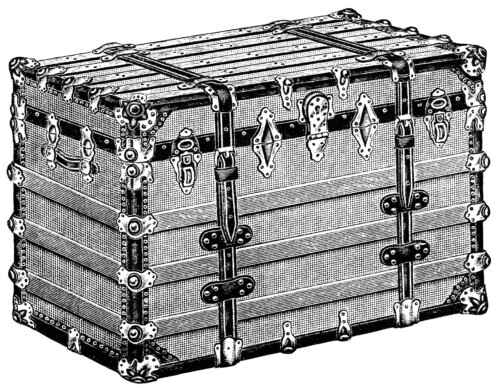 Click on images to enlarge.