ON THE WALL TOP.
DANCING and prancing to town we go,
On the top of the wall of the town we go.
Shall we talk to the stars, or talk to the moon,
Or run along home to our dinner so soon?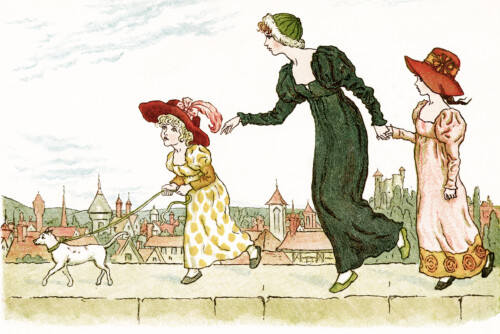 This vintage storybook image and poem, On The Wall Top (spelling and grammar as it is in the book), is from Marigold Garden by Kate Greenaway, circa 1892.
Click on image to enlarge.