MY LITTLE GIRLIE.
LITTLE girlie tell to me
What your wistful blue eyes see?
Why you like to stand so high,
Looking at the far-off sky.
Does a tiny Fairy flit
In the pretty blue of it?
Or is it that you hope so soon
To see the rising yellow Moon?
Or is it – as I think I've heard –
You're looking for a little Bird
To come and sit upon a spray,
And sing the summer night away?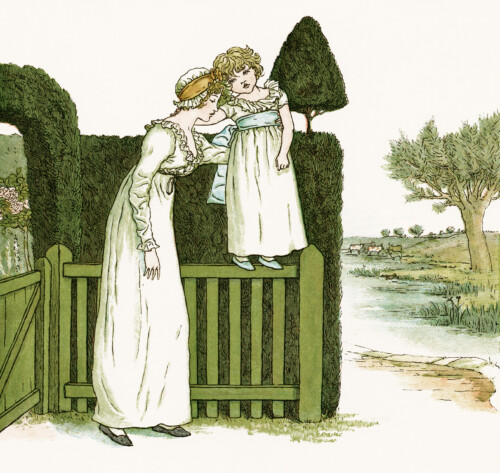 This vintage storybook image and poem, My Little Girlie (spelling and grammar as it is in the book), is from Marigold Garden by Kate Greenaway, circa 1892. 
Click on image to enlarge.