If I would have been the one to write the book these beautiful images of wings are from, I would have called these: Angel Wing No. 1 and Angel Wing No. 2. However, the author determines these to be: The Wing of a Duck (No. 1) and The Wing of a Wild Goose (No. 2). The book plate is from A Handbook of Ornament by Franz Sales Meyer, circa 1877.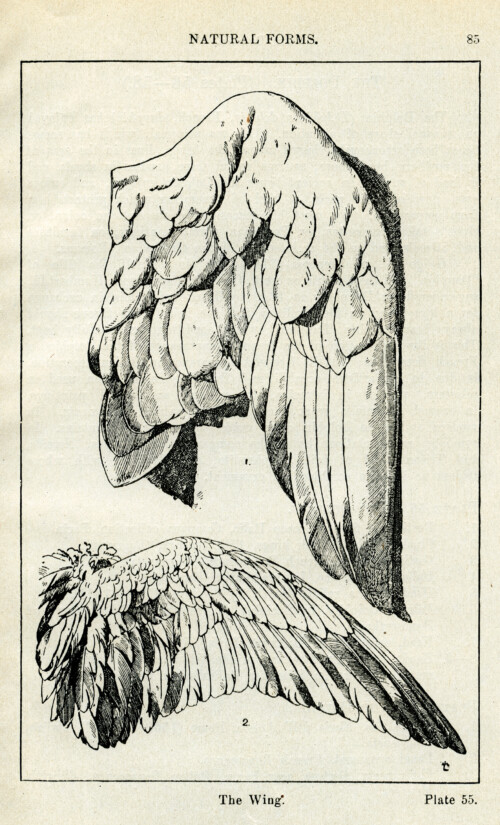 Here are black and white clip art versions of the wings from the page.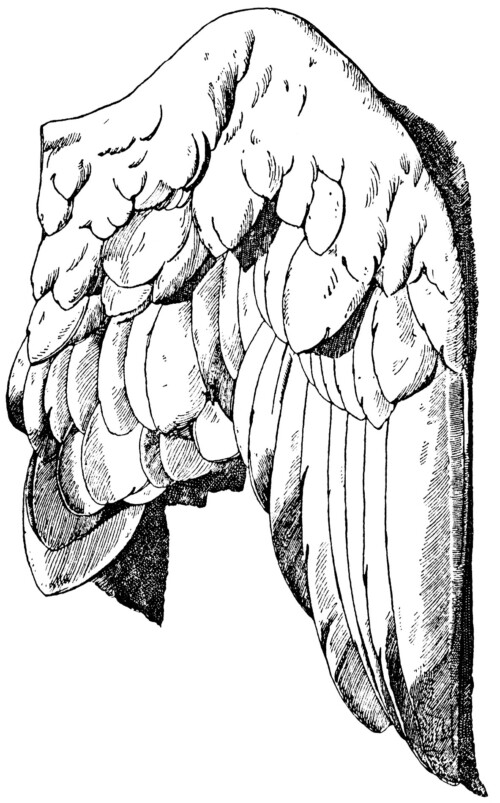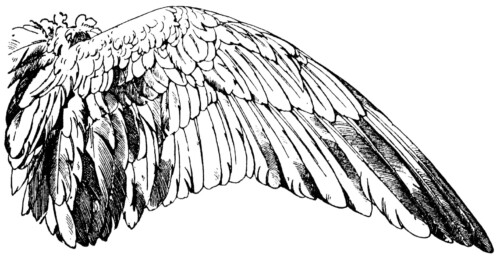 Click on images to enlarge.