Here is a vintage seed packet for Kale. The front of the package includes an illustration of a head of kale with a field of kale in the background.  This vintage envelope for kale seeds was printed for the Card Seed Co.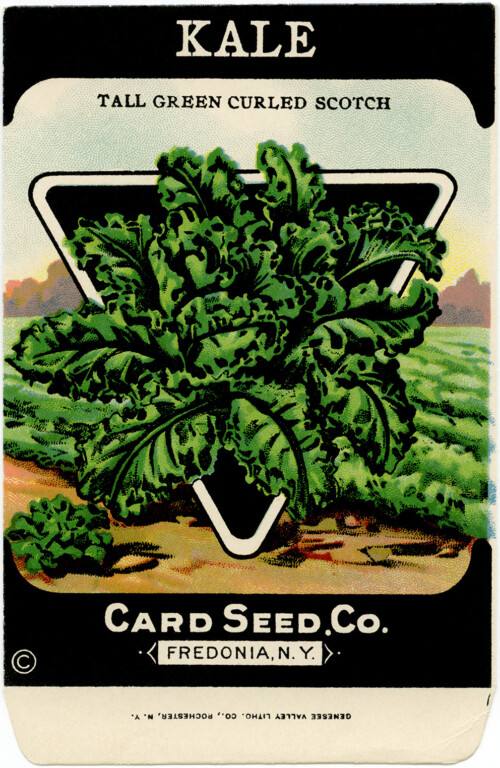 The back of the The back of the packet gives suggestions for planting and care of the plant.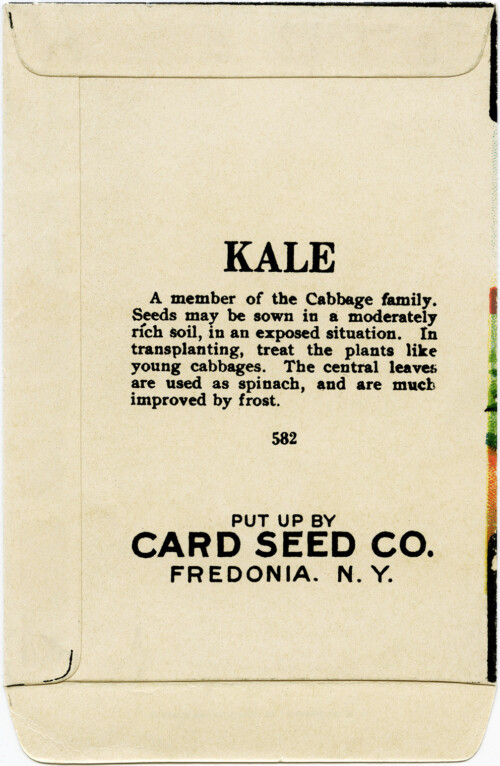 Click on images to enlarge.