STREET SHOW.
PUFF, puff, puff. How the trumpets blow.
All you little boys and girls come and see
the show.
One – two – three, the Cat runs up the
tree;
But the little Bird he flies away –
"She hasn't got me!"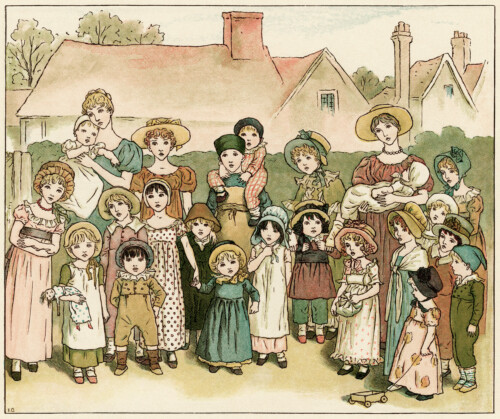 This vintage storybook image and poem, Street Show (spelling and grammar as it is in the book), is from Marigold Garden by Kate Greenaway, circa 1892. Click on image to enlarge.