THE LITTLE LONDON GIRL.
IN my little Green Home, quite content am I,
When the hot sun pours down from the sky;
For oh, I love the country – the beautiful country.
Who'd live in a London street when there's the country?
I live in a London street, then I long and long
To be the whole day the sweet Flowers among.
Instead of tall chimney-pots up in the sky,
The joy of seeing Birds and Dragon Flies go by.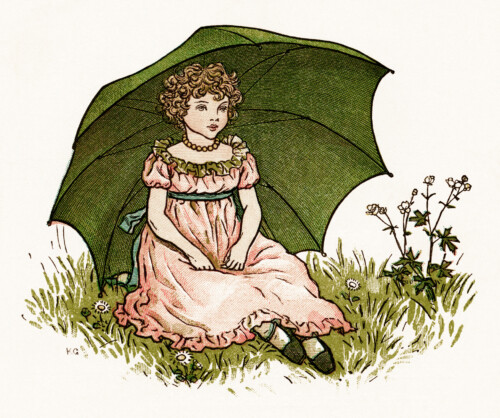 This vintage storybook image and poem, The Little London Girl, is from Marigold Garden by Kate Greenaway, circa 1892.
Click on image to enlarge.