In this beautiful old image, a graceful swan, a contented-looking duck and 3 adorable little ducklings are all swimming peacefully in the water of a pond at the farm. The image is from an antique children's storybook titled Visit to the Farm by Koerner & Hayes, 1896.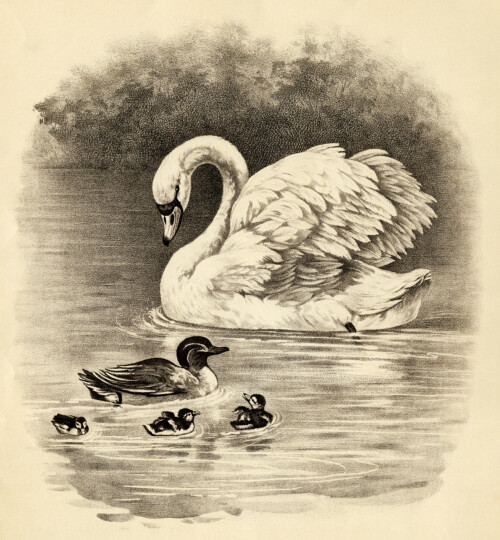 Here is a black and white clipart version of the image.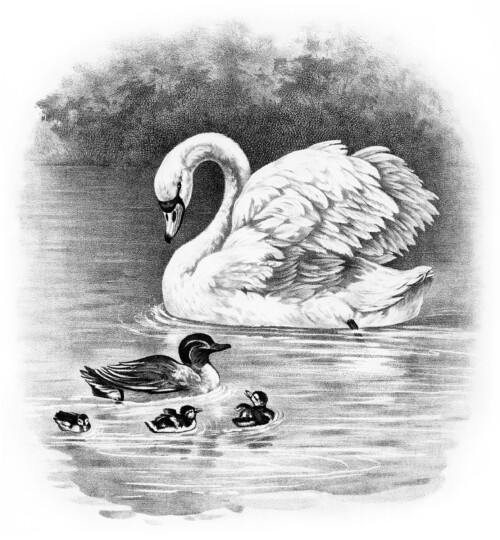 Click on images to enlarge.