Here is an antique catalogue listing for a set of nickel-plated sadirons. These old irons were heated near an open fire or on a coal or wood burning stove to make them hot enough to remove creases from clothing. The old ad is from the Sears Roebuck and Co. 1916 catalogue.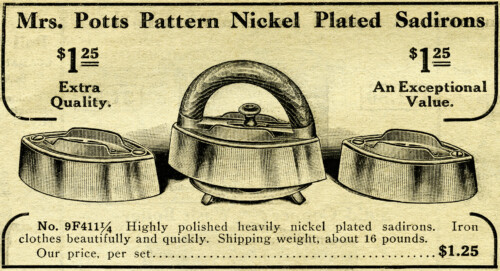 Here is a black and white clipart version of the irons from the ad.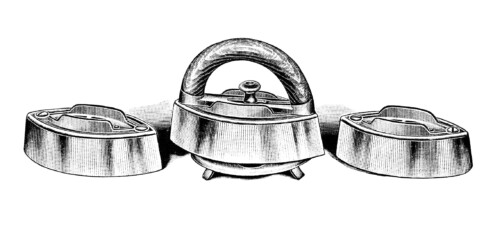 Click on images to enlarge.