Here is a lovely vintage set of salt and pepper shakers that is nicely decorated with hand-painted flowers. This old magazine advertisement is from a supplement to the November 1889 issue of the American Agriculturist magazine.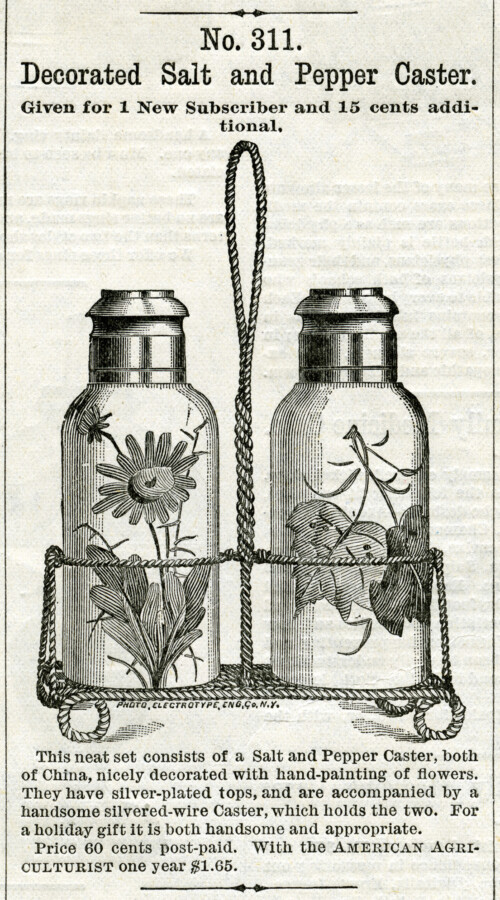 Here is a black and white clip art version of the image from the ad.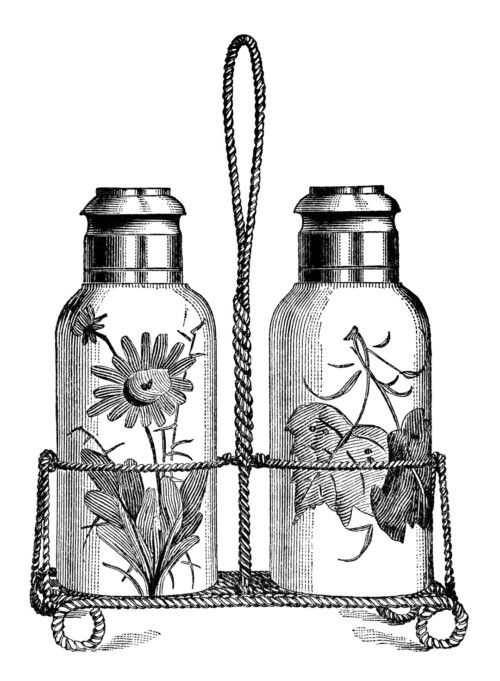 Click on images to enlarge.