This vintage advertisement for a Hill Egg and Cream Beater, by The Holbrook Mfg. Co., is from the Aug-Sept 1908 issue of The Boston Cooking-School Magazine. I thought this would work well for your Christmas cooking and baking projects!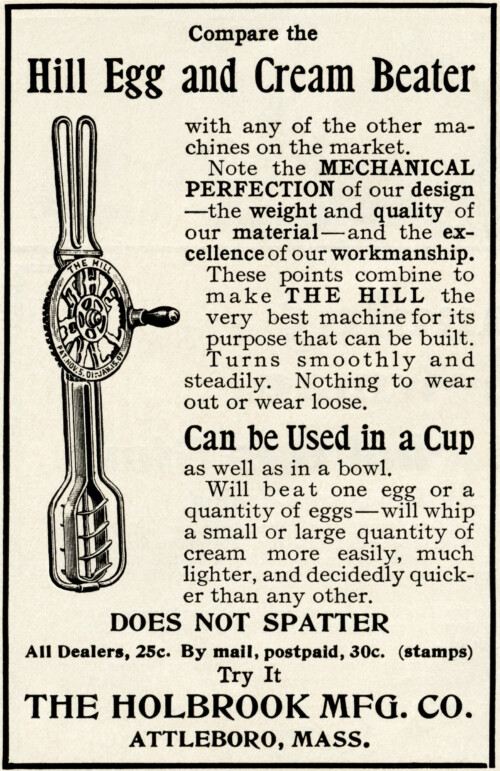 If you prefer, here is the egg and cream beater alone, in a black and white clipart version.

Click on images to enlarge.