Here is a beautiful page of white ornamental penmanship flourishes and swirls, including elegant drawings of birds and a swan, on a black background. This title on the page is: Chalk and Pencil Drawing.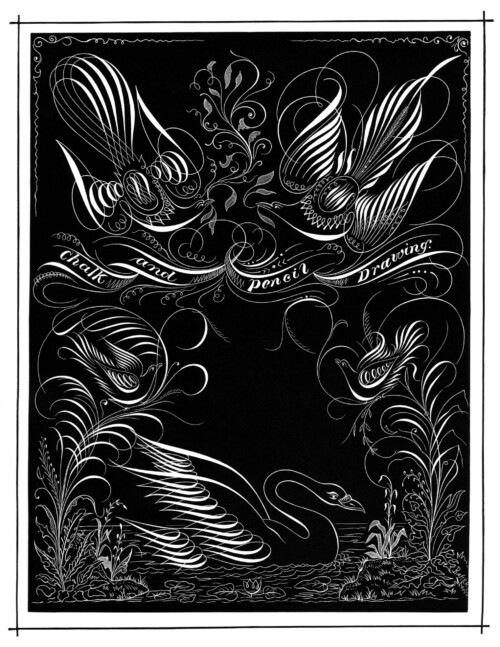 Here is a version with the wording removed.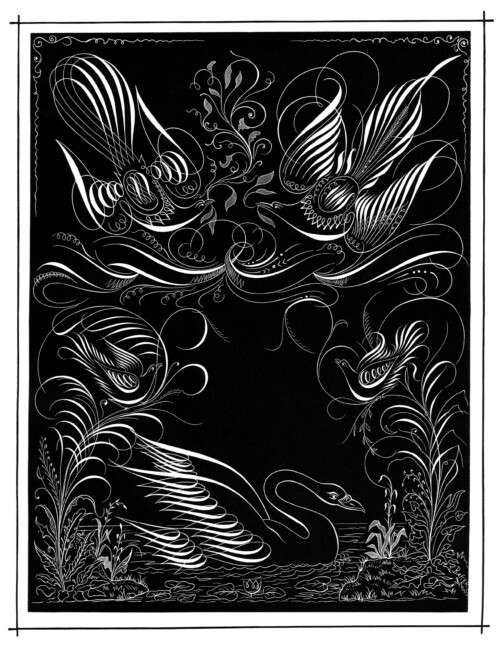 The page is from Hill's Manual of Social and Business Forms, by Thos. E. Hill, 1886.
Click on images to enlarge.