This vintage postcard includes a lovely image of poppies and a framed image of a couple walking along the seashore with a lighthouse in the background. The greeting on the postcard is: Love's Greetings.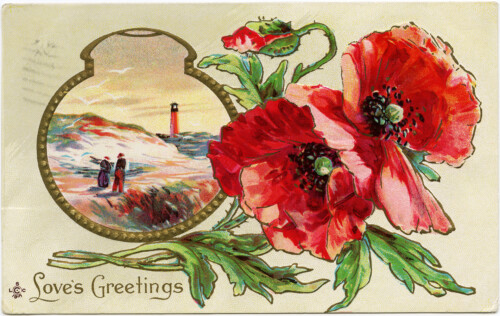 Here is a version of the poppies from the postcard on a white background.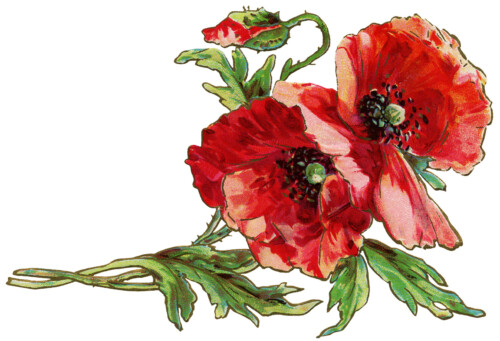 Click on images to enlarge.