Here is an adorable vintage clip art image of a baby clapping her hands in excitement for her first birthday cake. The large cake is beautifully decorated and has one candle in the center. A ribbon of smoke is rising from the candle.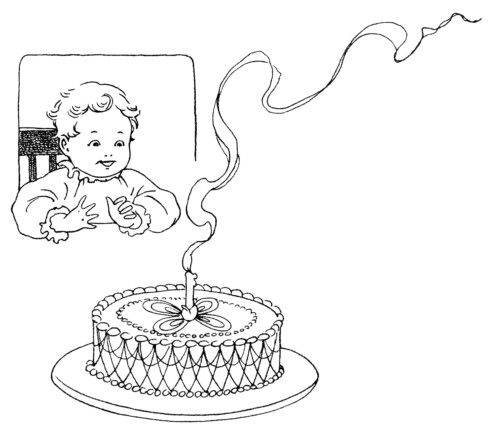 This illustration is from the book Our Dear Baby published by Richard G. Krueger in 1916.
Click on image to enlarge.