This listing for Flint Glass Milk Bottles is from an original 1916 Sears, Roebuck and Co. catalogue that I recently added to my collection. Some of the pages at the back of this catalogue are quite stained and tattered and this listing is from one of those shabby pages.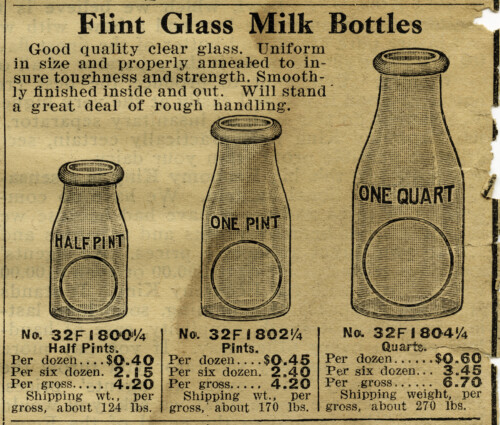 Here is a black and white clip art version of the milk bottles.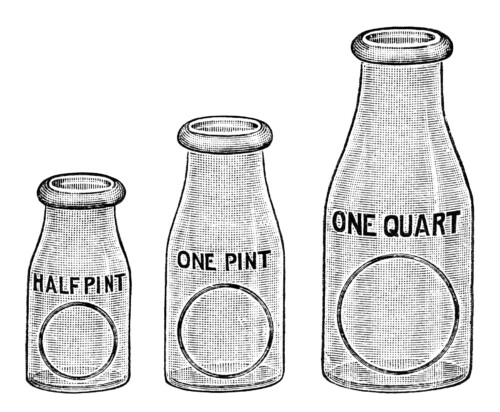 Click on images to enlarge.