Since I now know that some of you begin working on Christmas designs for your shops and/or personal creations this early in the year, I'm going to begin uploading Christmas images much earlier than I did last year.
This vintage postcard features a lovely cluster of poinsettias and the message Birthday Greetings.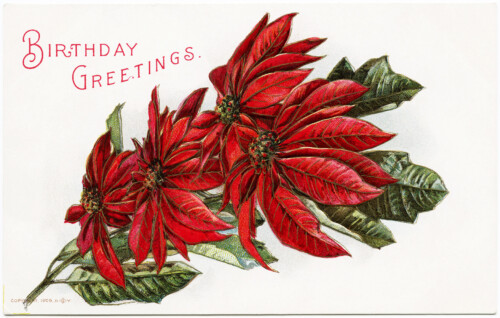 While the postcard may work perfectly well for someone celebrating a birthday on or near Christmas Day, the poinsettia image can easily be used for any type of Christmas project without the birthday message.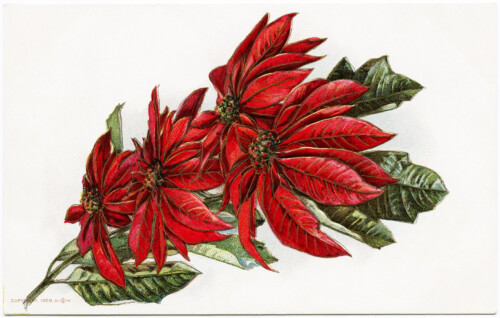 Click on images to enlarge.