This nicely aged receipt is dated March 4, 1895. It's written out to Dr. Brown on behalf of C. E. Prouty, Livery, Feed and Sale Stable.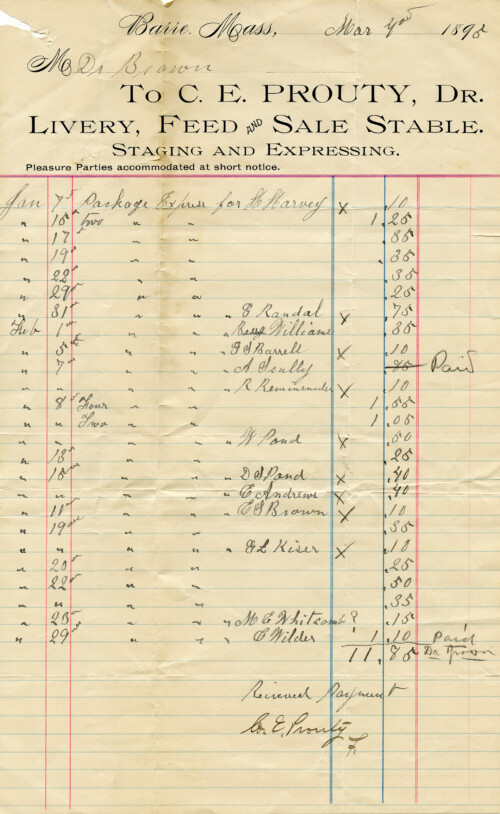 Click on image to enlarge.
Update January 22, 2020: I have cleaned up the tear in the upper left corner. Click HERE to save the full size repaired version to your computer.