This Victorian Christmas card features a pretty young lady dressed in a beautiful green and yellow gown, matching feathered hat and a pearl necklace. Lots of lovely swirls and flourishes on this antique Raphael Tuck and Sons' card.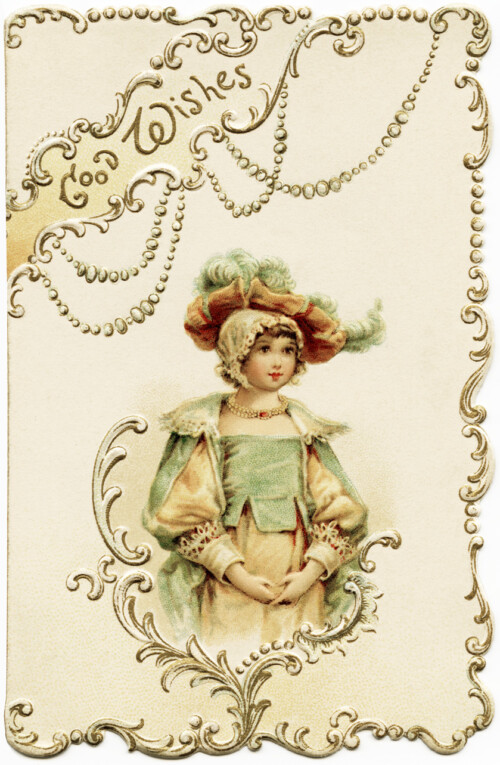 Here is the inside of the card, with an old fashioned message for a bright and happy Christmas.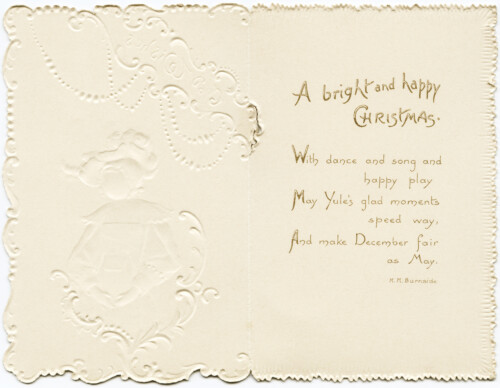 Click on images to enlarge.