This Victorian Raphael Tuck Christmas card is a real treasure! I spent a little extra time restoring this card for you because it is amazingly rare and incredibly beautiful. I like the edges aged and worn so I left them alone.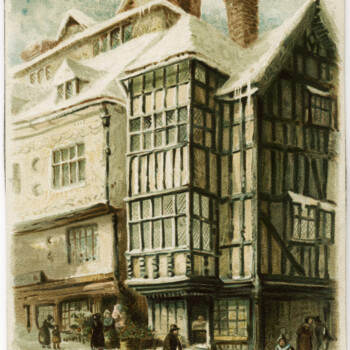 I purchased the card "as is" a few years ago and the back is a little worse for wear. I assume it was removed from an old scrapbook. I'm going to include it here for you as well though because there is still potential for the verse by Eden Hooper to be used in a shabby design. Personally, I would even include it just like it is (cut out or extracted) on a vintage-style scrapbook layout. I don't know where the fuzz came from but I'm assuming the card was glued beside, or stored with, a fringed Victorian card and some of that fuzzy fringe was transferred to this card.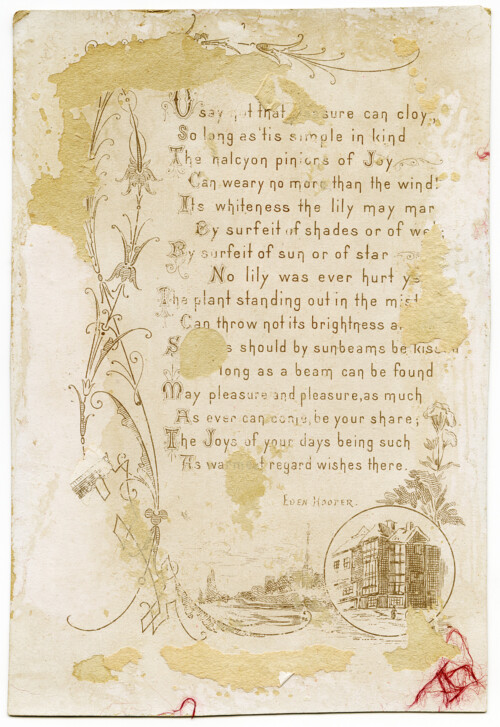 Click on images to enlarge.
I have another similar Raphael Tuck Victorian Christmas card that I will also spend the extra time to restore. I plan to upload it here for you in the next day or two.
Wishing you a wonderful weekend!
Julie