All of the robin's eggs have hatched! There are three newborn robins curled up in this little ball of fluff.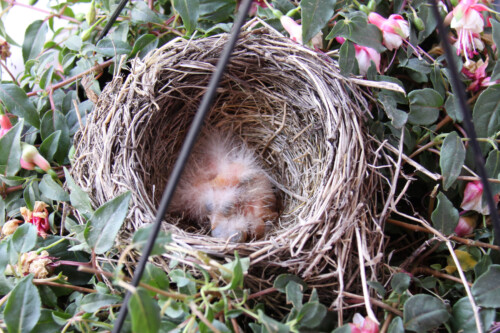 I took these pictures yesterday. I wasn't able to get a shot of all three babies searching for food at the same time, but I did get two with their mouths open at once.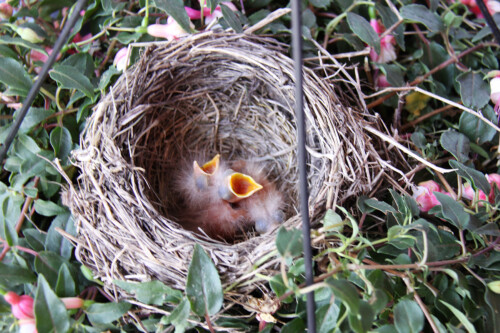 If what I've read online is correct, the daddy robin helps the mommy robin feed the babies. I'm assuming that is true because Ken saw two robins on the nest together briefly today – one landed and the other flew away moments later. There was a lot of feeding going on today.