Our new bed and night tables was delivered yesterday!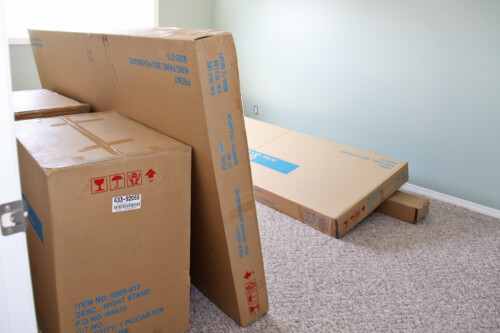 Ken set everything up last night and I love it with the new color of our bedroom wall! The wood pieces match perfectly – the night tables are not as dark as they appear in my photo.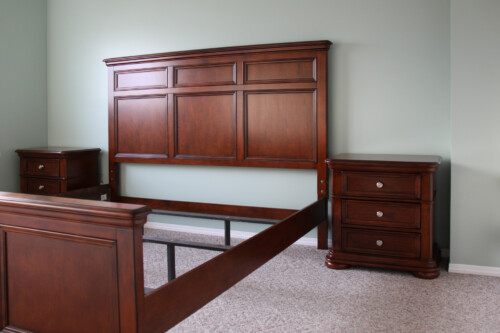 We purchased the mattress and box springs from a different store and they will be delivered tomorrow. I can hardly wait to sleep on our brand new bed tomorrow night!