Early this morning I glanced out our dining room window and a little movement caught my eye. I was delighted to see a robin sitting on a post of our fence in the back yard! Judging by the round tummy, I'm assuming this is mommy robin to the nest in my basket of flowers!
I quickly ran upstairs to get my camera. Thankfully, my telephoto lens was already mounted and I was able to get a few quick shots from the bedroom window without disturbing this beautiful bird.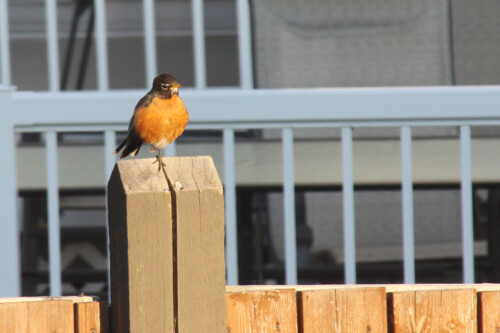 What a wonderful way to begin my day!