In March, Joyce, along with several of her friends, held a Spring Boutique. All items for sale were handmade. Joyce created several Easter and spring banners for the boutique. These are photos of one of the adorable banners Joyce created: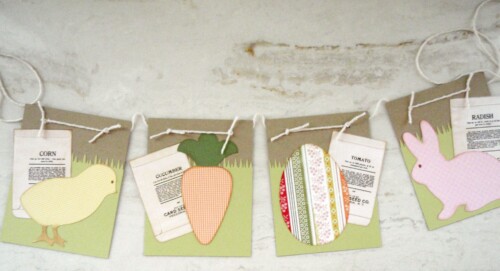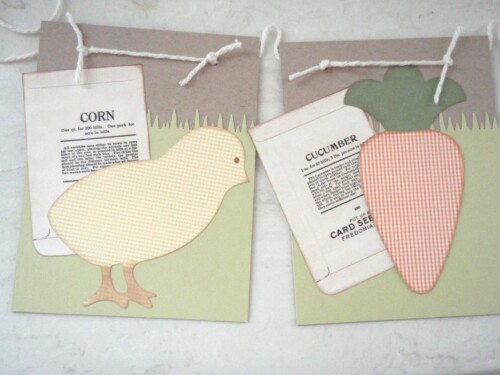 Thank you Joyce for allowing me to share your lovely work on my blog! You can find a ton of creative ideas on Joyce's blog HERE.
My digital collage sheet of seed packet backs is available in my Etsy shop.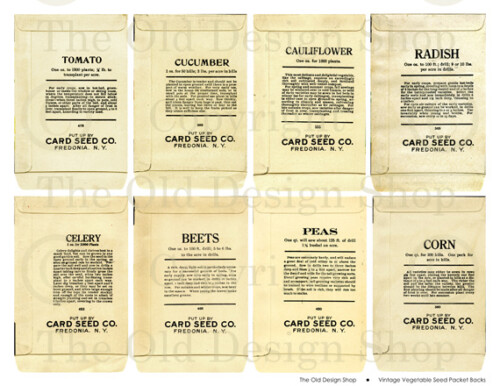 Image is linked to my shop.