This is another of my favorite vintage Santa postcards. I have two versions of it. The second one doesn't have the curtain in the background or the holly in the corners and the image is reversed. Instead of "Christmas Greetings", the message is, "Christmas Wishes". Of the two, I prefer this version.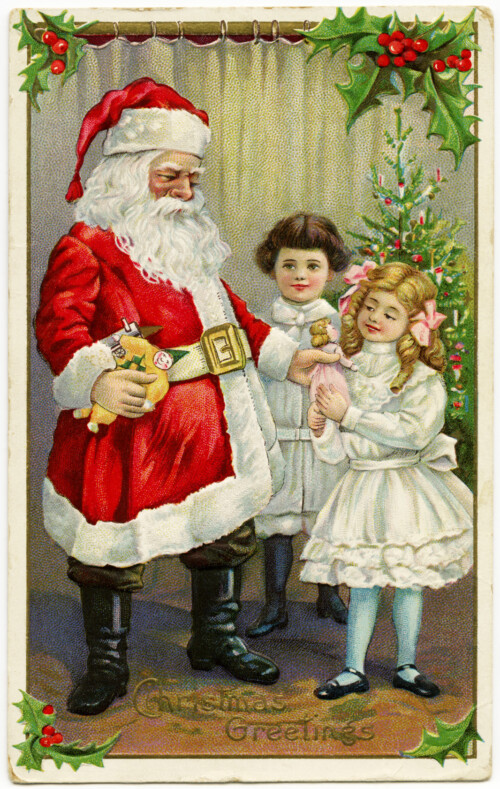 Click on the image to enlarge.
P.S. Waiting in my inbox is an invitation to Pinterest! I have a few things to do around the house and then I can play (or at least try to begin to learn my way around)! I didn't realize that another Pinterest member could send an invitation – I thought we had to wait for an invitation from the owner of the website. Thank you, Vicki R!