While surfing the web, and Pinterest, this morning, I came across some beautiful handmade cards and tags that included random bits of vintage text. I've also seen vintage text used in wonderfully creative ways in digital scrapbook kits. That inspires me to share with you some random vintage text.
Whatever your craft or design purpose is, I hope you have fun with this full page of text from the November 1899 issue of The Designer magazine. I've resized the page to fit an 8.5" x 11" paper in case you would like to print it out and use it in your handmade crafts.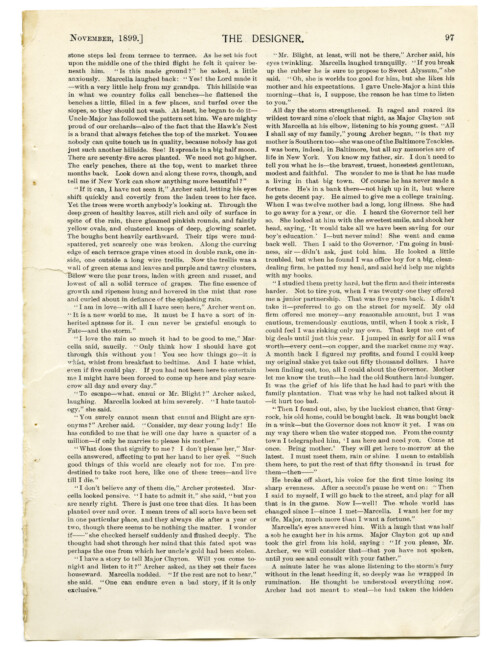 Click on image to enlarge.