Here is a printable clip art illustration of Chrysanthemum Jane. The illustration includes a cluster of the white and yellow pom-pom flowers, on stems of deep green foliage. The heading below the illustration is "CHRYSANTHEMUM "JANE" AND ITS YELLOW VARIETY".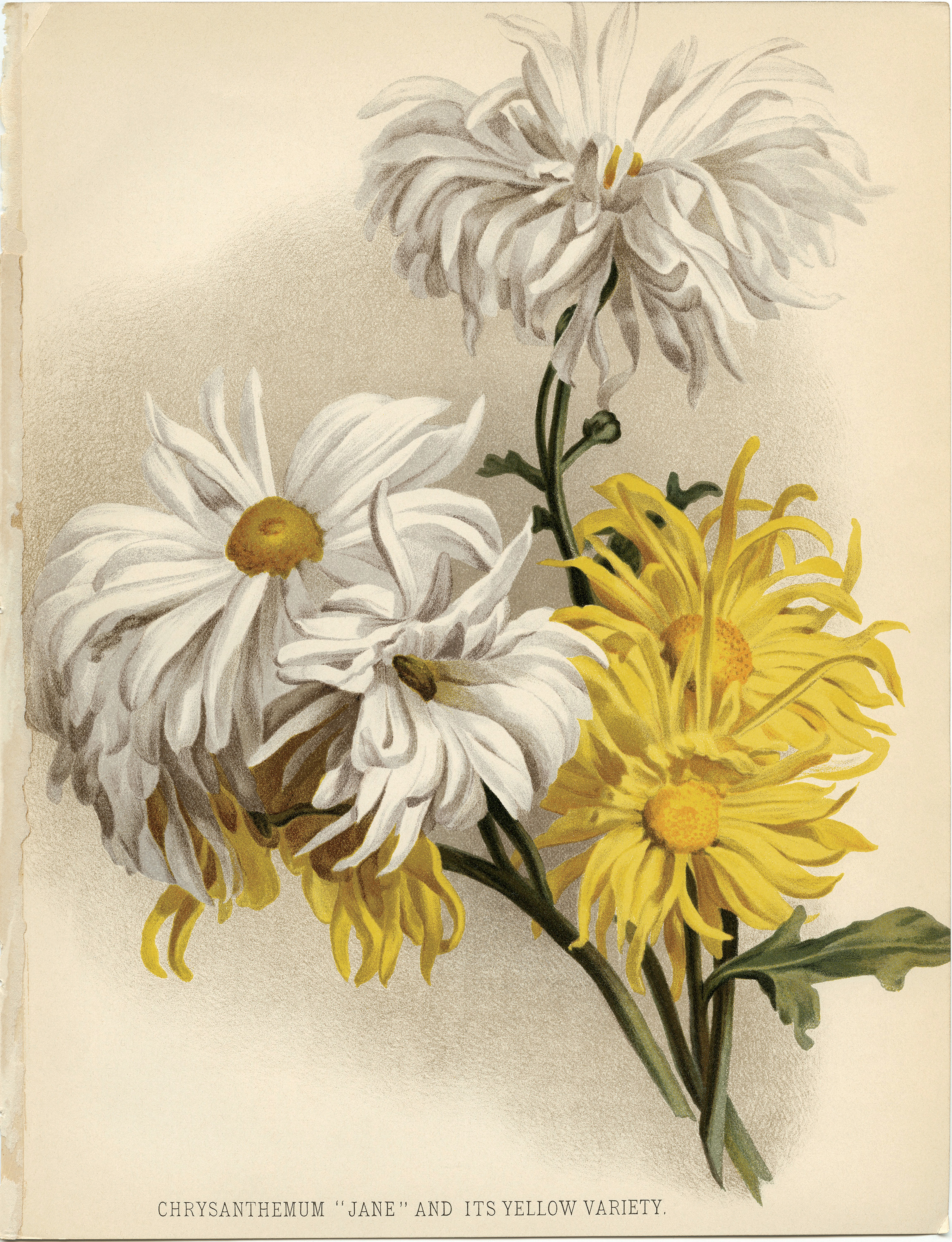 I scanned the original illustration of the chrysanthemums from the Illustrated Dictionary of Gardening – A Practical and Scientific Encyclopaedia of Horticulture, edited by George Nicholson, circa 1885.

Click on image to enlarge.