This free printable vintage sample writing page includes a handwritten alphabet in both uppercase and lowercase letters. Also included on the page are numbers one through nine, and zero, a variety of symbols such as a dollar sign, cent sign, percent sign, a check mark, question mark, exclamation mark and a few fractions.

Two sample handwritten sentences are also included. They read, "Silver and gold are not the only coin; virtue too passes current all over the world" and "No form of Nature is inferior to Art; for the arts merely imitate natural forms".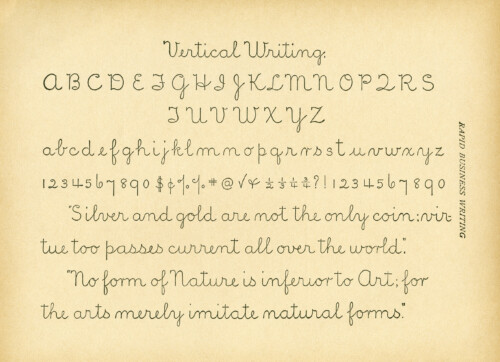 You can download the full size version here.

Here is a copy of the vintage sample writing page in a black and white clip art version.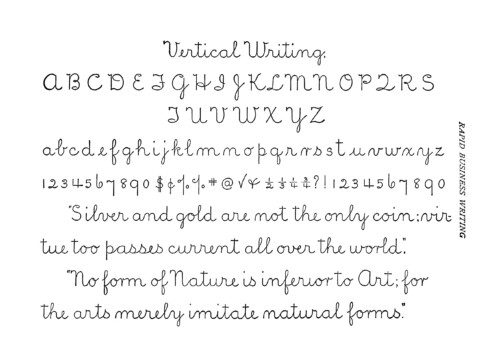 You can download the full size version here.

I scanned the original page from an antique book titled Home Cyclopedia of Necessary Knowledge. The book was published in 1902.
New in my Etsy shop is a printable set of Gems of Literature, a variety of 35 antique quotes, sayings and mottos by famous authors.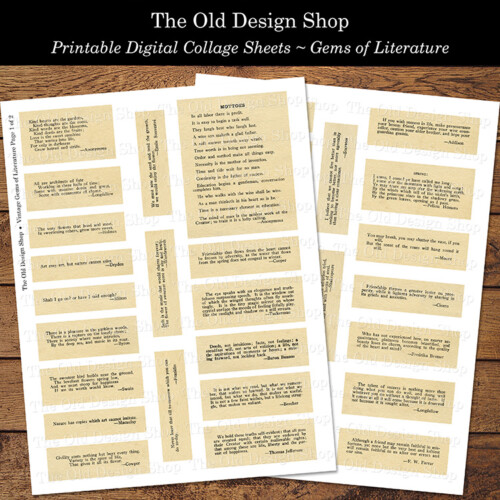 Image is linked to my Etsy shop.