Here are five shabby and aged vintage Raggedy Ann storybook pages.
The first two pages describe the happy time Marcella found an old rag doll in her Grandma's attic. The rag doll was hidden away amongst a heap of things in an old leather bag that was stored in a barrel in a dark corner of the attic. Until Marcella brought the rag doll downstairs, Grandma had forgotten about her beloved childhood rag doll which had been stored away for fifty years.
Grandma patched up the vintage Raggedy Ann doll and gave her a proper introduction to her grand-daughter, Marcella. Marcella was excited about the fun times she would have with Raggedy Ann, the new addition to her doll family!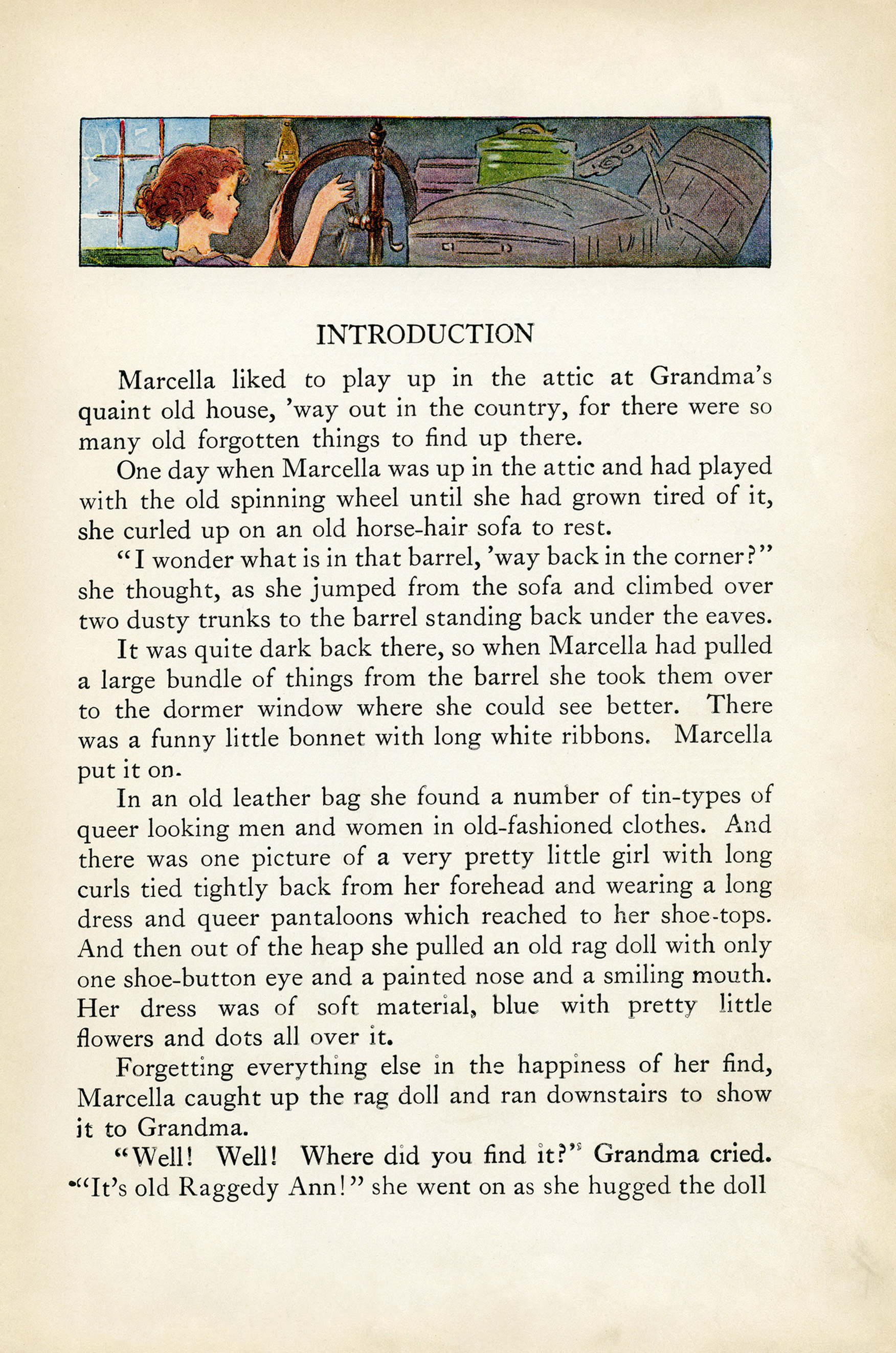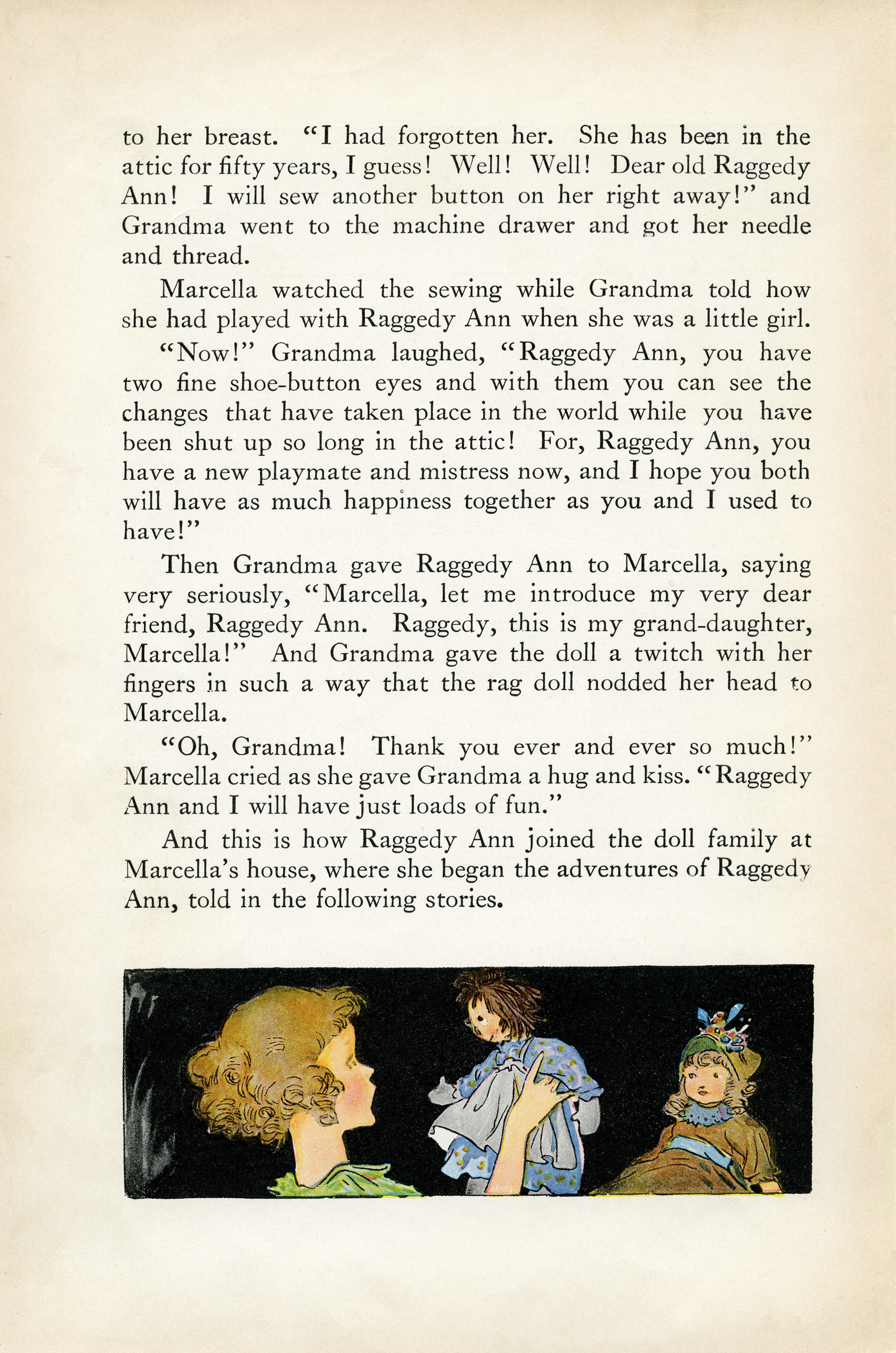 The next three storybook pages tell of the time Fido couldn't sleep because his keen dog sense seemed to tell him that something was about to happen. He woke Raggedy Ann from her sleep and they could hear a distant sound. Raggedy Ann and Fido listened intently. The sound was beautiful music and it was coming closer. The music turned out to be a magical visit from the fairies.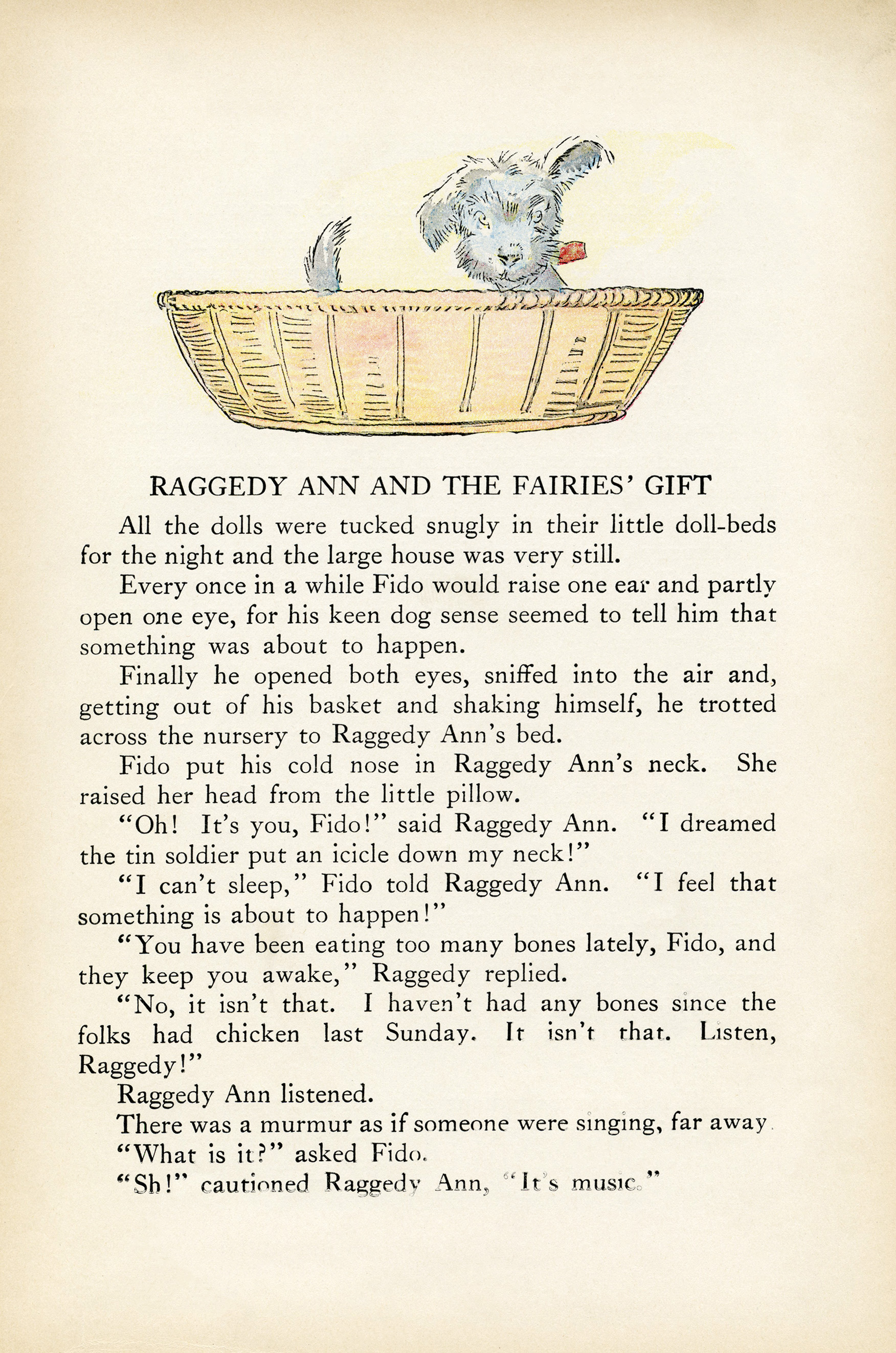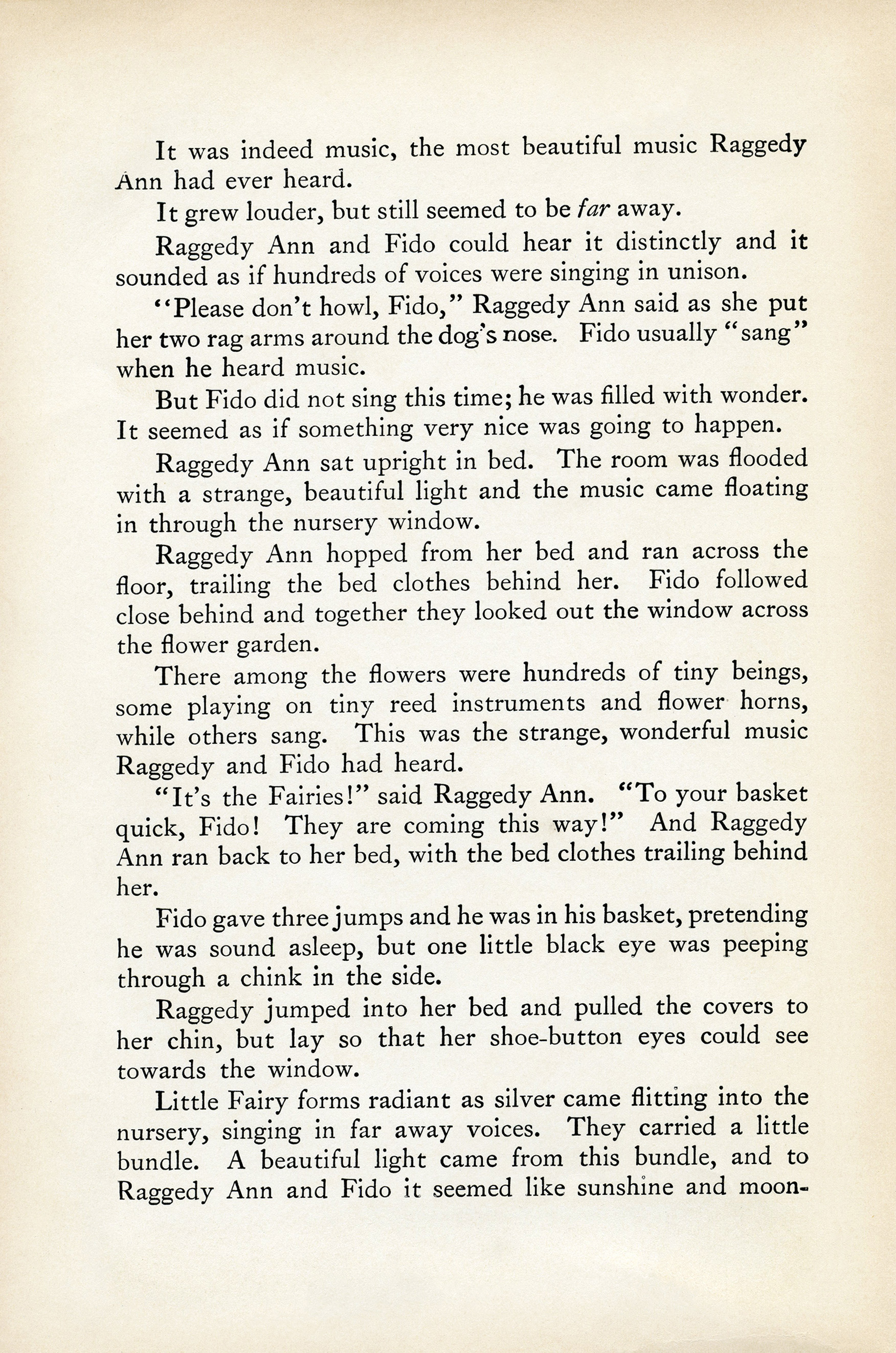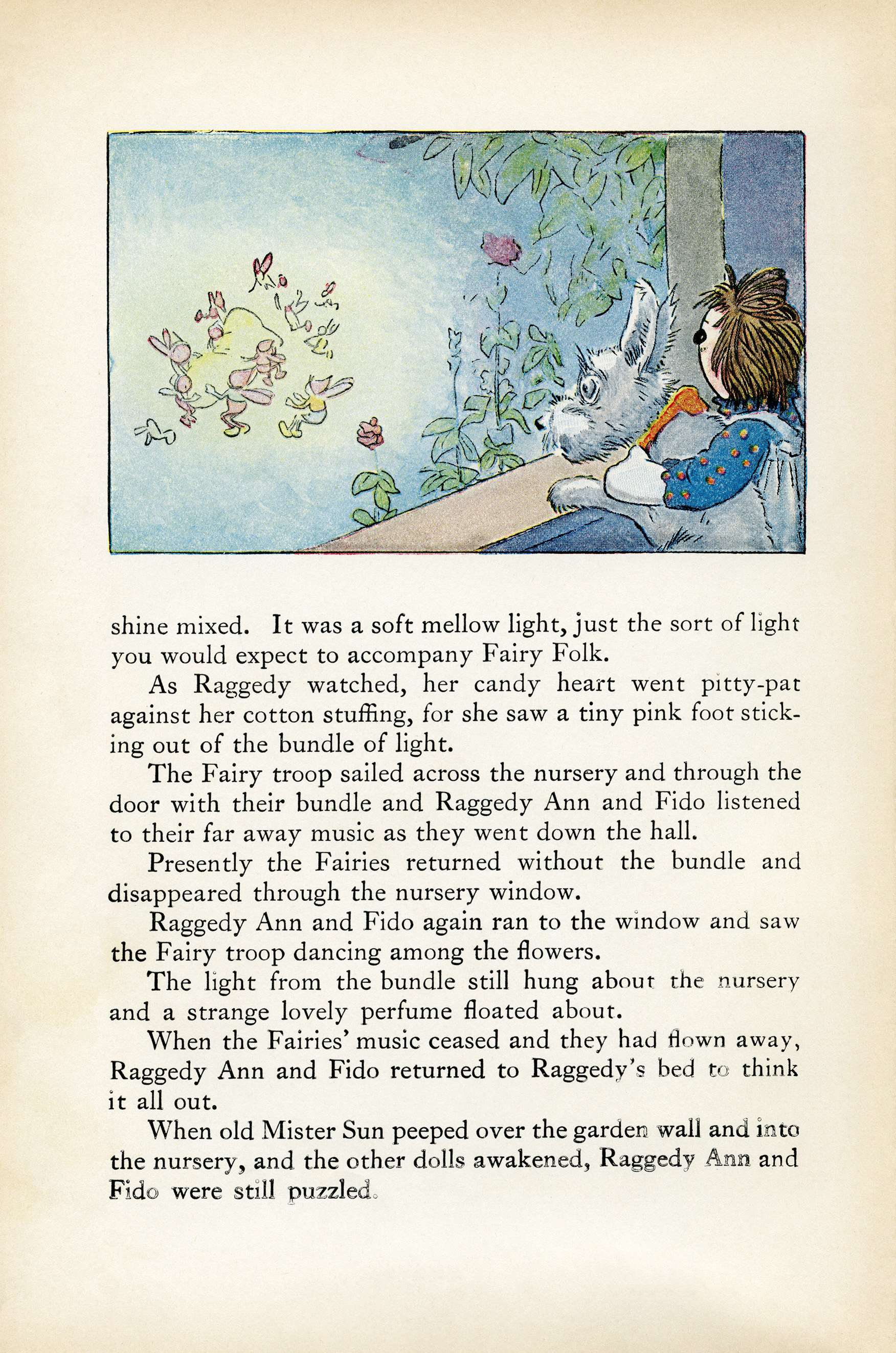 I scanned the pages from the book Raggedy Ann Stories by Johnny Gruelle. The book was published in 1918. You can find two more pages from the vintage Raggedy Ann Stories book that I previously shared on my blog here and here.
There is a LibriVox audiorecording online here if you would like to hear more (or all) of the stories in this vintage Raggedy Ann storybook.
I have scanned and cleaned up (in Photoshop) a selection of 30 images from the book to create a set of vintage Raggedy Ann printables for my Etsy shop. The printable pages and individual images are included in the set.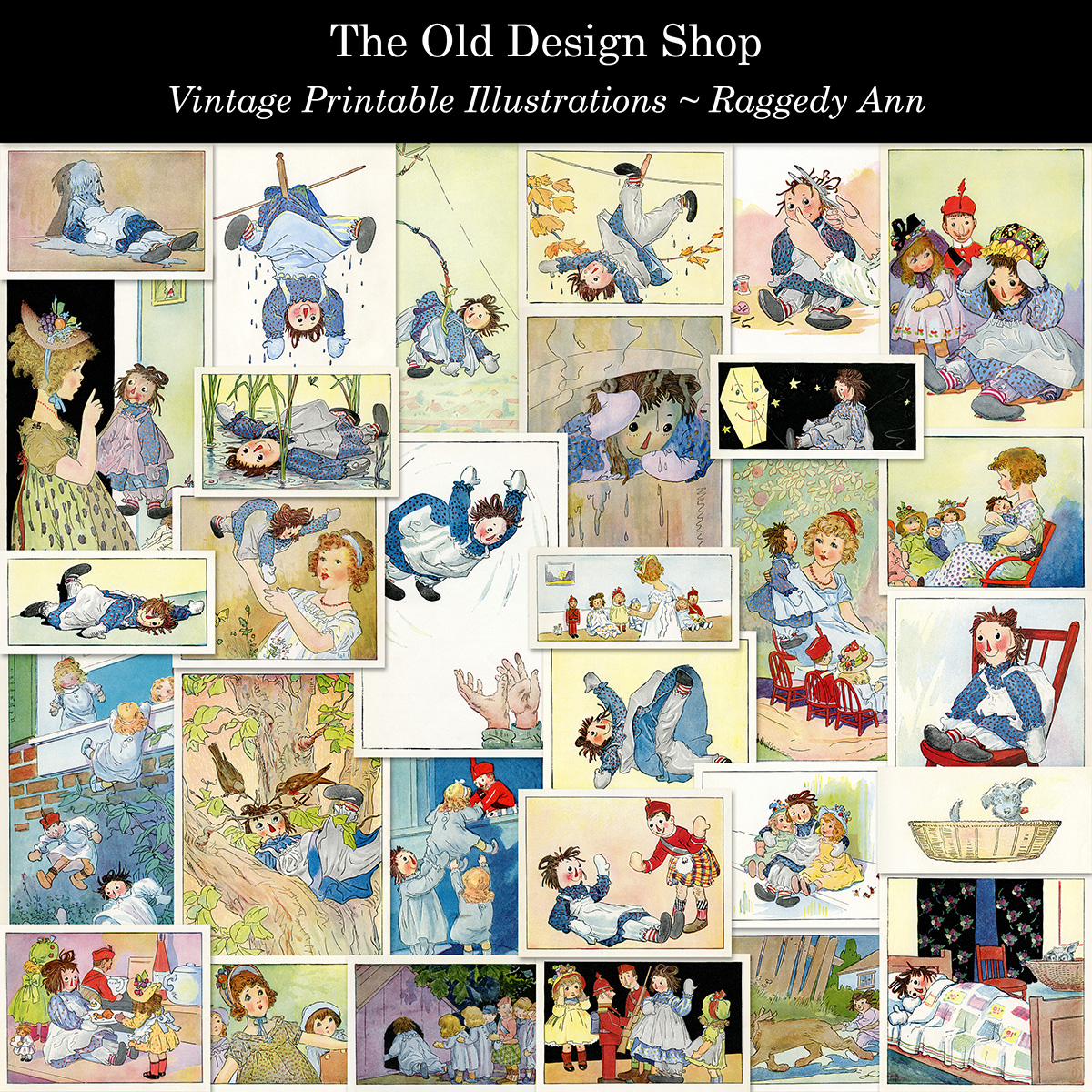 Image is linked to my shop.