Here is a vintage magazine advertisement for a sanitary toothbrush holder that was manufactured by The Safety Wire Gas Globe Co. The ad includes an illustration of the toothbrush holder holding four toothbrushes, two bottles and a tube (which may contain toothpaste) placed on its side above the toothbrushes.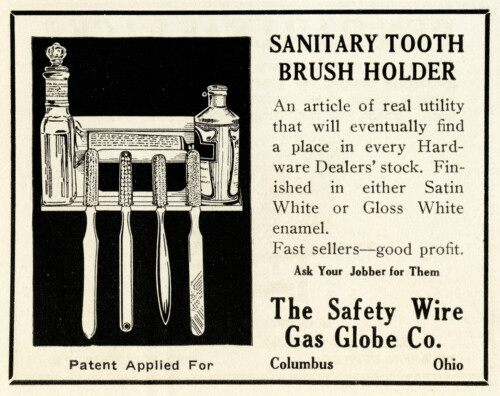 Here is a black and white clip art version of the illustration from the ad.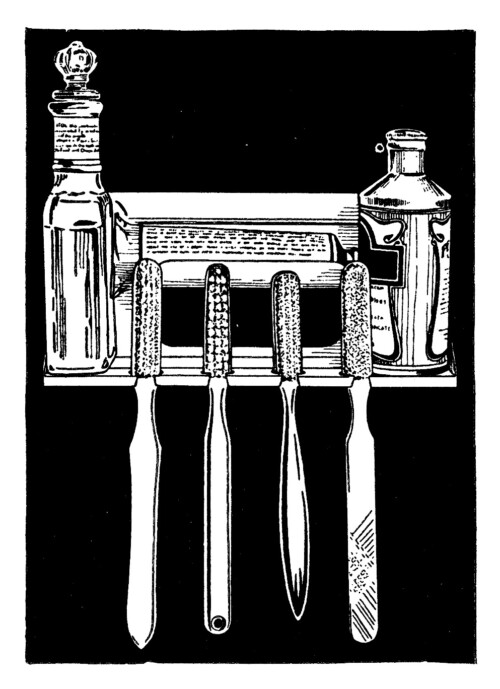 The ad is from the September 6, 1917 issue of Hardware Age magazine.
Click on images to enlarge.