Happy Thanksgiving Day to my fellow Canadians and anyone else that may be celebrating Thanksgiving today!
This vintage Thanksgiving postcard features an illustration of two bunnies on a hill overlooking a field of stooks of hay and pumpkins. The message on the card is:
THANKSGIVING HAPPINESS
In the pumpkins golden glow
Shines a wish for you,
For Thanksgiving happiness
And many blessings too.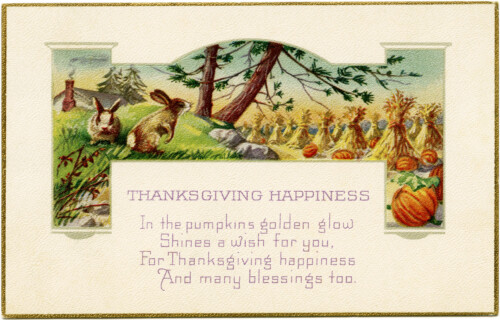 Click on image to enlarge.