This vintage advertising card for the Domestic Sewing Machine Company features an illustration of a Victorian family having fun at home. Mother is resting in an armchair, reading a book, but has taken a moment to watch father and their three children playing on the floor.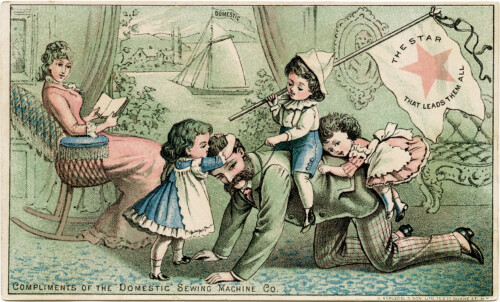 A ship on the water in the distance can be seen through the window. It is flying the flag "Domestic". The boy on father's back is waving a flag with the Domestic Company's star logo and wording, "The Star That Leads Them All".
Click on image to enlarge.