This vintage catalog page includes six samples of beautiful carpet designs in a variety of pretty colors. Most of the patterns are floral designs. The page also includes descriptions and prices of each of the carpets. The prices ranged between 59 cents and 73 cents per yard.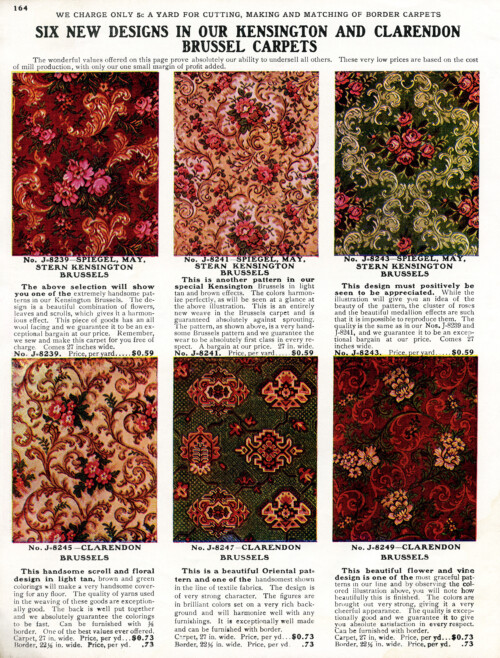 I scanned the original page from the 1908  Spiegel May Stern Co. Universal Home Furnishers Catalogue.
Click on image to enlarge.