Here is a vintage clip art seed packet for Regal Lilac Larkspur seeds. The illustration on the front of the packet includes an illustration of two stalks of blossoming lilac-colored larkspur flowers and a price mark of 15 cents. The package was printed for F. Lagomarsino & Sons of Sacramento, California.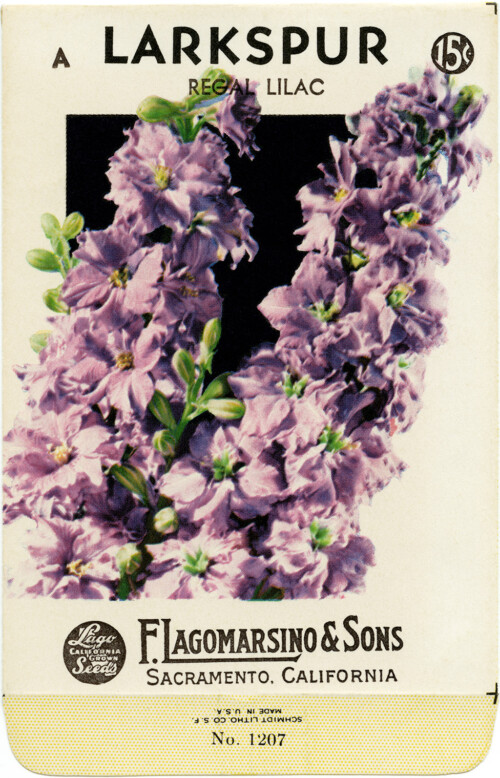 The back of the package includes directions for planting the seeds.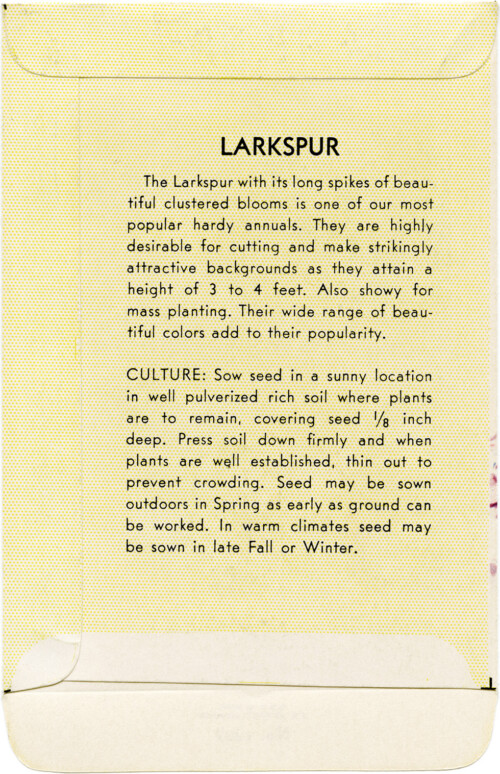 Click on images to enlarge.