This antique cabinet card features a photograph of a beautiful young Victorian lady. Her hair is curled and pinned and she is wearing a lovely dress with poufy upper sleeves, a gingham front and a large, lace collar. An ornamental pin decorates the neckline of her collar.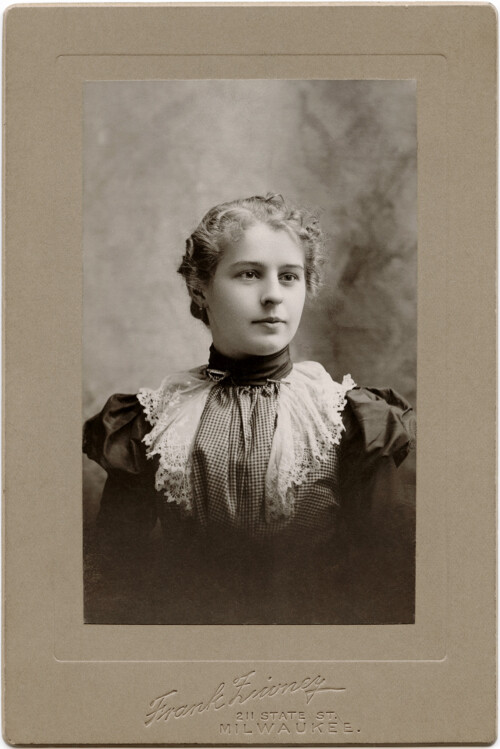 The back of the card includes an elegant logo for the photographer, Frank Zivney, of Milwaukee, Wis.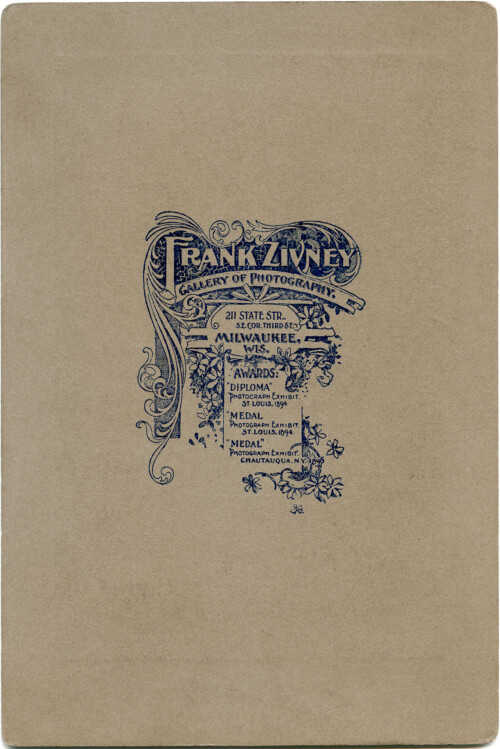 Click on images to enlarge.